Week of 9/17
I made a couple of new animations this week, most of them have been edits so there wasn't a lot of asset creation or intense animation involved. The first one I did was the cafe owner picking a mushroom in the park:
For this first part, Tate had already put in the mushroom and the cafe owner bending down, so I just added the cafe owner's side and 3/4 back walk cycles and facial expressions.
For the second part, I had to make the mushroom "pop" out of the ground, so I just used the "squash and stretch" technique for the mushroom where it elongates as the cafe owner pulls it out, and then bounces a bit to redistribute the mass. Now the mushroom appears more juicy and soft rather than stiff and stale.
I also edited this animation of the Glasses Boy going up the escalator. The original file had the boy facing the other direction while going down the escalator, so the edit was simple since it was just to reverse everything so that he's moving upwards instead of downwards.
To do this, I just had to go in and reverse all the motion tweens, then change the staggered timing of the background and the lamps so that they move downwards, giving the impression that the character and the escalator are moving upwards when in fact they are not moving at all.
Then I worked on some COLA IDs. They were all taken with interesting compositions so the subject was either too zoomed in or off-center in the originals. I couldn't fit them into the 200×300 formats for the portfolio pages so they ended up being 200×150 or 200×200.
I've also been working on a rotoscoping tutorial for a future STA Basic Training! Hopefully it will allow STAs to get more comfortable using Animate. Currently I'm doing it in Word but I wonder if I should do a screen recording video?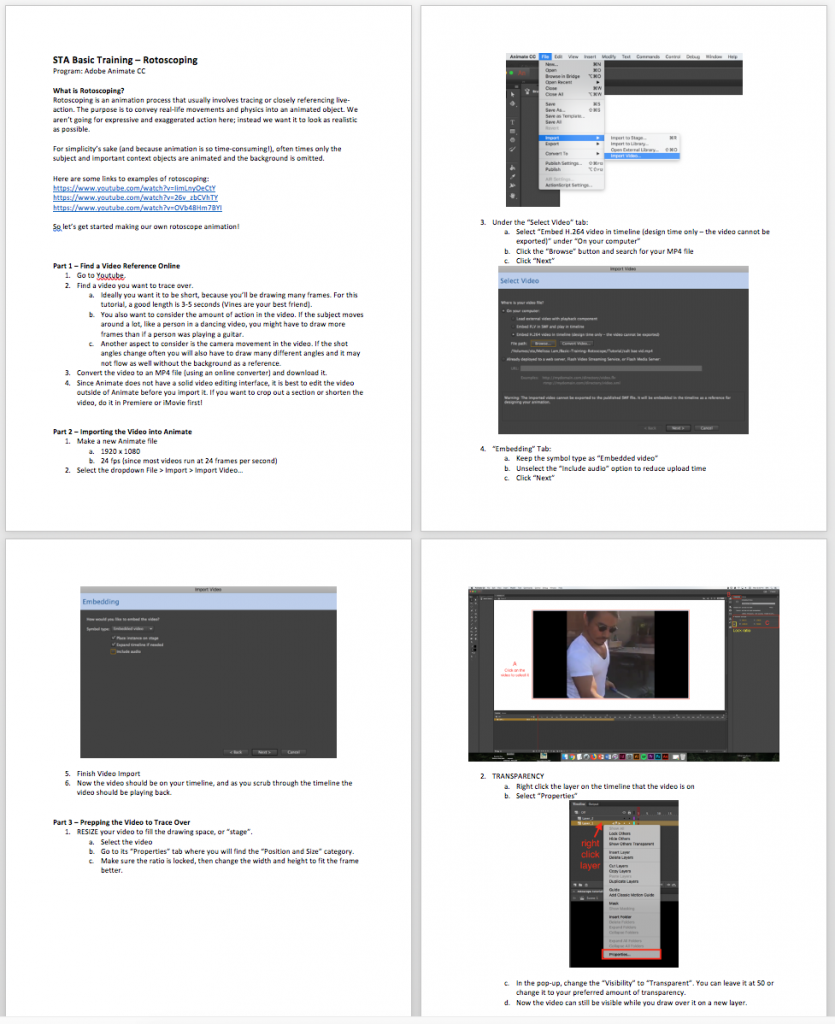 Finally got to do some illustrations for Russian again! I edited this kid playing in the sandbox.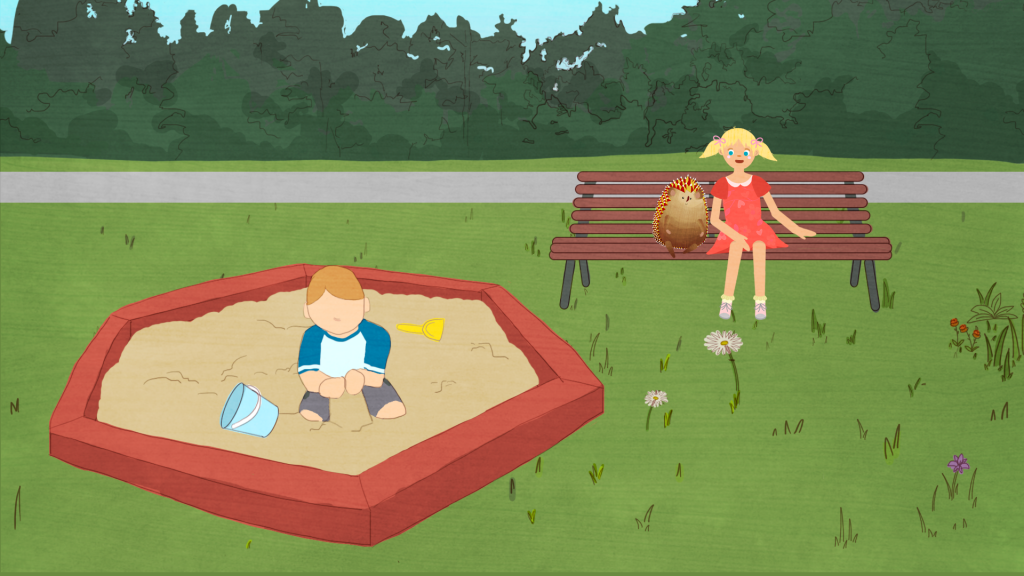 I feel bad for him that he doesn't have eyes.