ANNNNOTHER UI PROJECT WOOOOO.
I've genuinely been enjoying myself with these UI projects! I am working again with Kathy to update the interface for the Persian Learning Resources site. I have attached reference images below!
Current: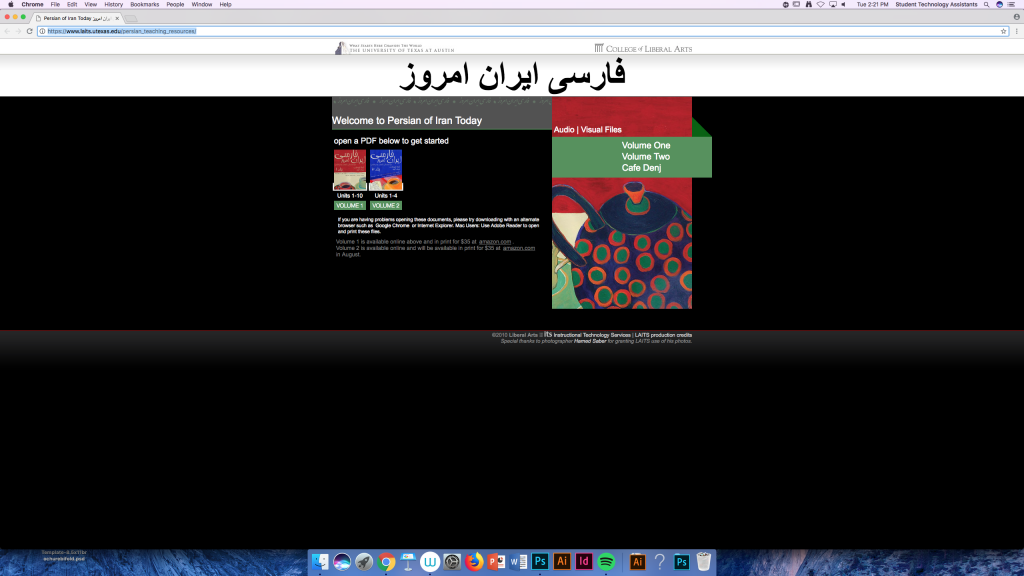 Rough: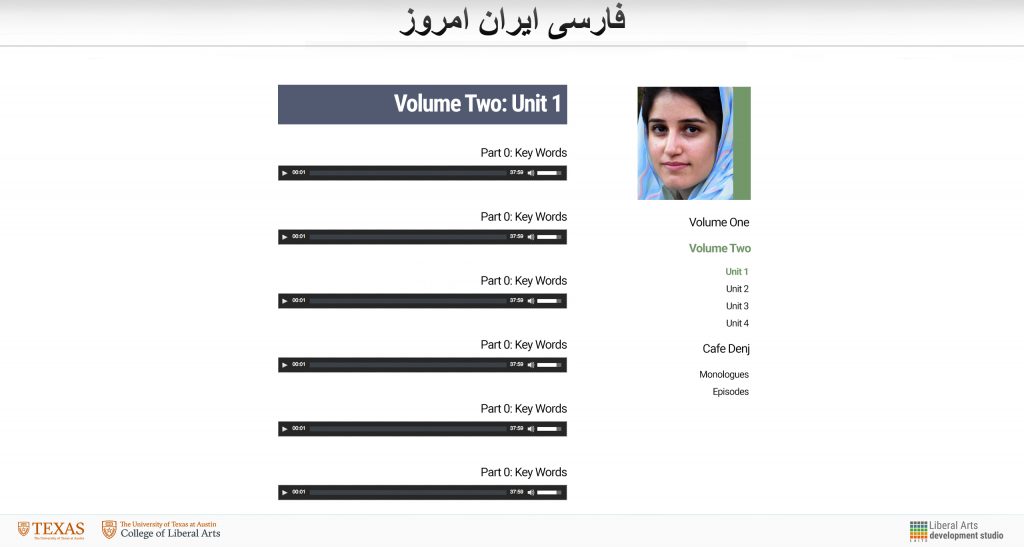 New refs from Suloni:
https://www.laits.utexas.edu/ppp/learning.php
And an update on the portal page and Conversations of Iran Today page!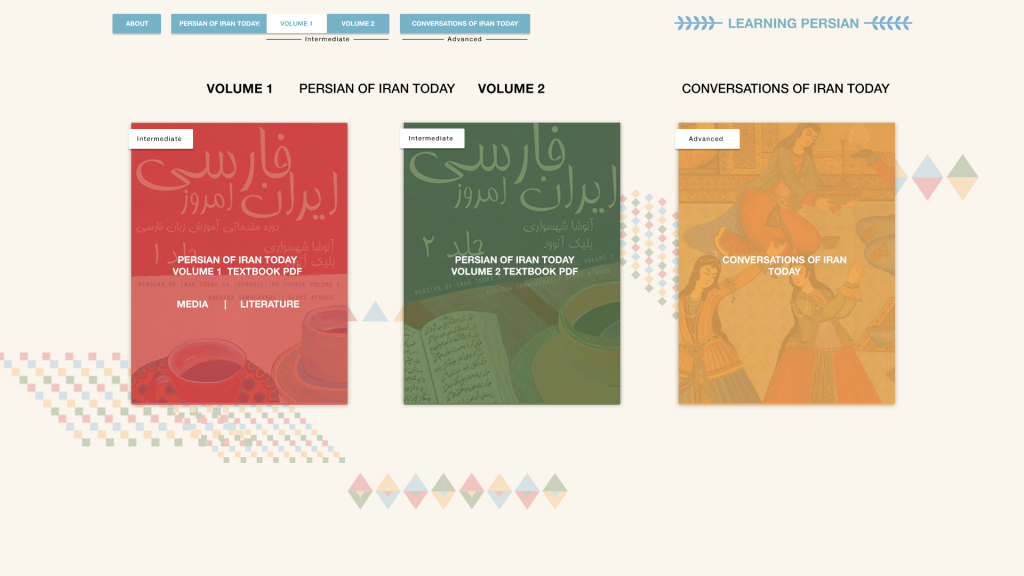 and with added buttons: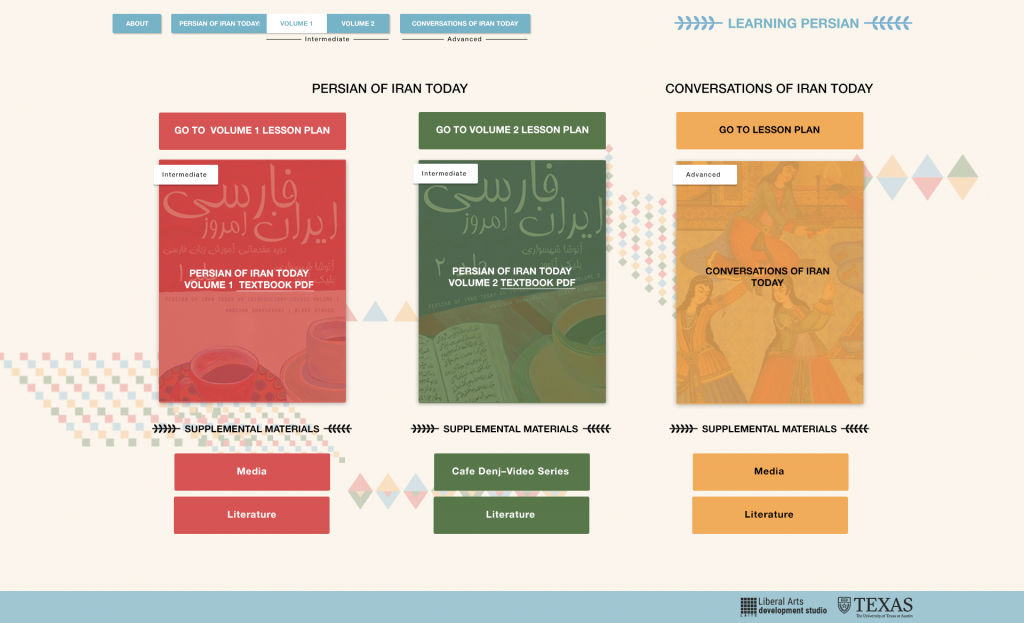 COIT home + Dropdown menu