I haven't done a whole lot in the past few weeks – I mainly focused on the upcoming STA presentation (started my own keynote presentation), with few projects on the side.
The main illustration/ design project I was assigned was the Immigration Poster for the History department – my fellow STA Anna thought me the basics of Adobe Illustrator, and I transferred the traced image of a copyrighted photo to Adobe Photoshop, where I manipulated with the figures and also added in a barbed wire fence, as per Suloni's request.
Original, copyrighted image: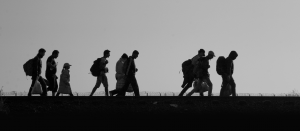 Mid progress: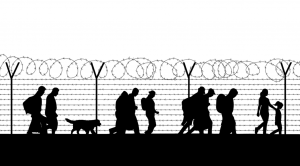 This is the final version – I made the fence more geometric and also replaced the dog with the old man, since this is a pretty serious setting: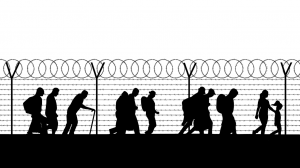 I also worked on some of the LAITS staff members' powerpoint presentations:
Myra's before:
Myra's after:
I also started on my keynote presentation for the upcoming STA presentation, which includes actually creating the keynote slides, as well as writing a script.