RUS Illustration Practice
I was assigned to practice making a RUS style illustration, for the illustration series many STA's work on!
 Objective: "Scene description: Polina and Oleg are sitting at a round table in a cafe eating a big bowl of ice cream that's in front of them. Also: please include the Russian word for ice cream somewhere in this illustration: мороженое"
To start out this illustration, I gathered all the possible resources and reference photos necessary. First, I searched through google images to find the perfect cafe/ice cream shop that I thought would fit this scene. Then, I looked for reference photos for the ice cream sign I wanted to say ice cream (but in Russian).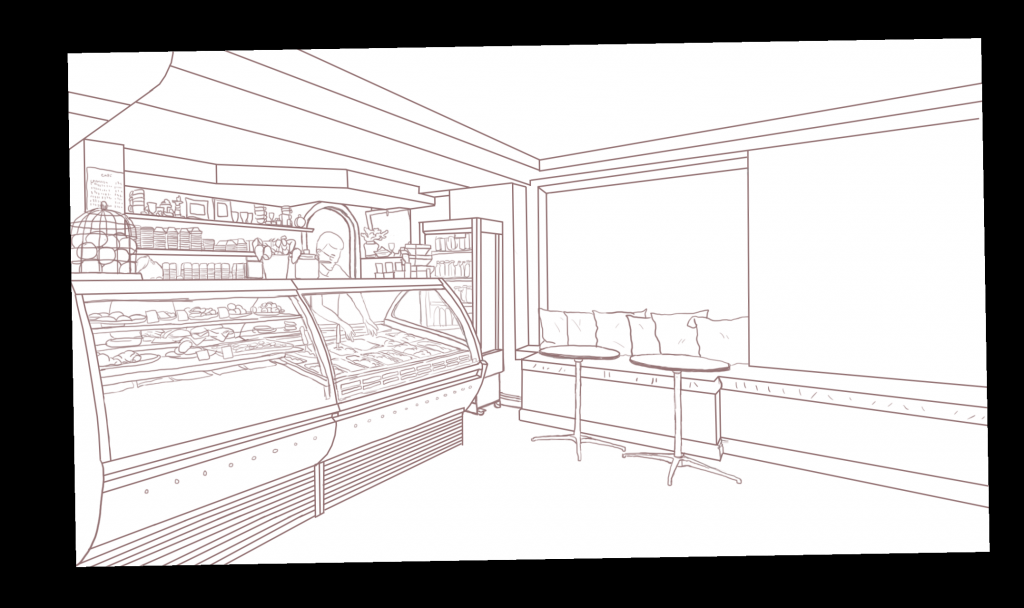 I traced over with the required pen color, this light brownish black. I used the line tool and in some places the brush tool. To be more precise, I also used the pen tool as well! I put the reference photo in the back of this line drawing, and would go on and off for the view and see my gradual work process.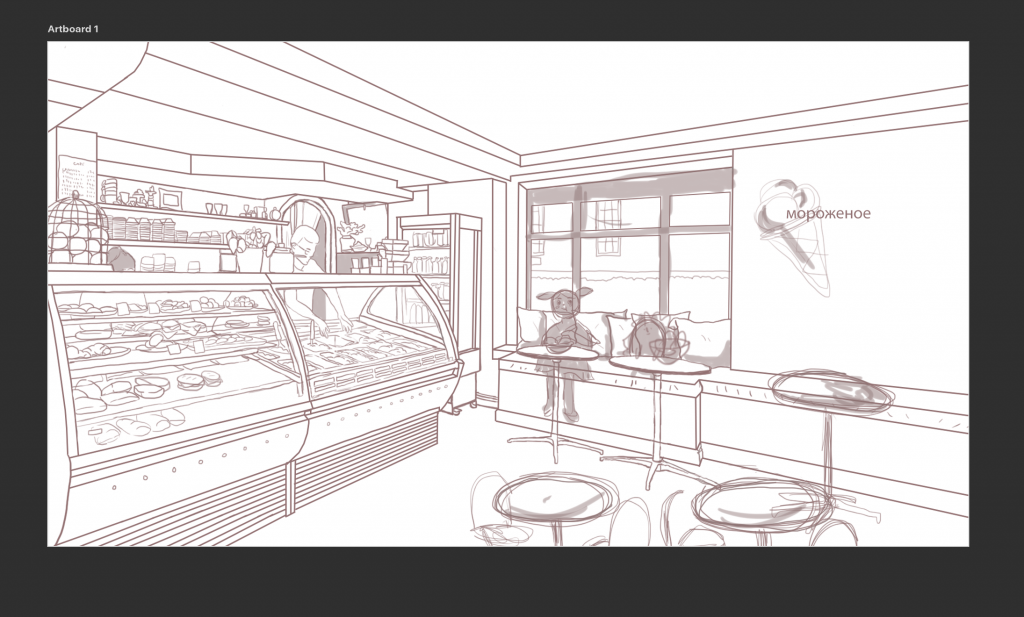 Once the basic line drawing is done, I added more to the composition, added placements of where the characters would sit and where the other tables would be. I asked Kathy and Suloni for feedback on what they thought of the overall line drawings and composition. After some feedback, I cleaned up some lines and decided to start coloring.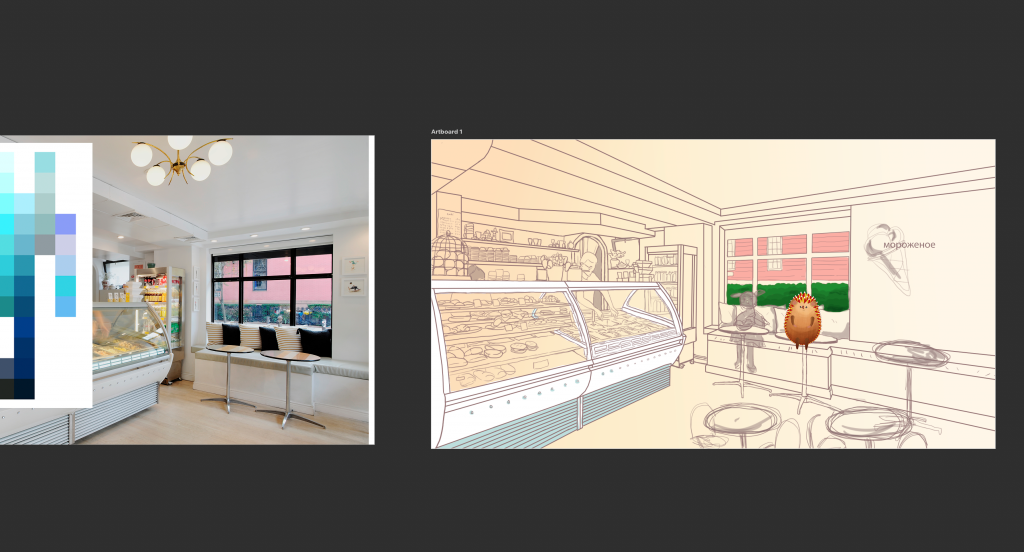 First, I started with the overall background color. I went with a slight beige color that got darker as you got away from the light source (the window). I added Oleg and began coloring the ice cream chiller thing. I also colored the back (back) ground in the window as well. I made sure to use the colors from the color palette used for RUS illos as well as the reference photo to build it.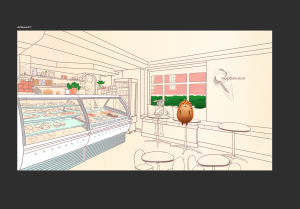 Then, I continued to add colors up the background to the middle and fore ground of the piece. Cleaned up more lines and made the tables more clear as well.