As usual, I have worked on the RUS 407 illustrations, as well as some flyers for the LAITS events.
U14_3 coloring (Tate did the illustration)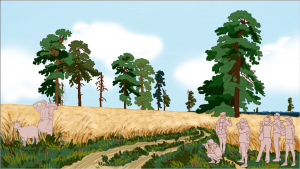 Then colored in the people: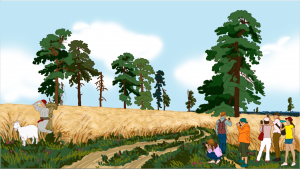 And then a huge chunk of the past 2 weeks was devoted to creating a LAITS events flyer with Mike and Suloni – it was challenging to fit all the different kinds of characters all the STA's have created (Russian, Latin, Animations). But nevertheless, it is nice to see the final product that Suloni have graciouslly touched upon on my draft.
My draft (after many tries…):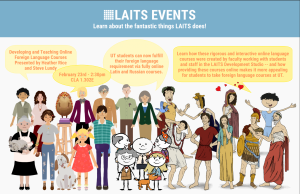 Suloni's final draft: