Andre has been preparing a new LAITS portfolio for the COLA website. The portfolio will showcase stellar projects created by the staff.
I created a draft of the landing page for the portfolio. This was special for me because it was the first time I worked on a web page in Sublime Text. I didn't have to do much of the actual coding, I just edited the writing and added photos. I also edited each of the banners and images. Here is a look at my draft: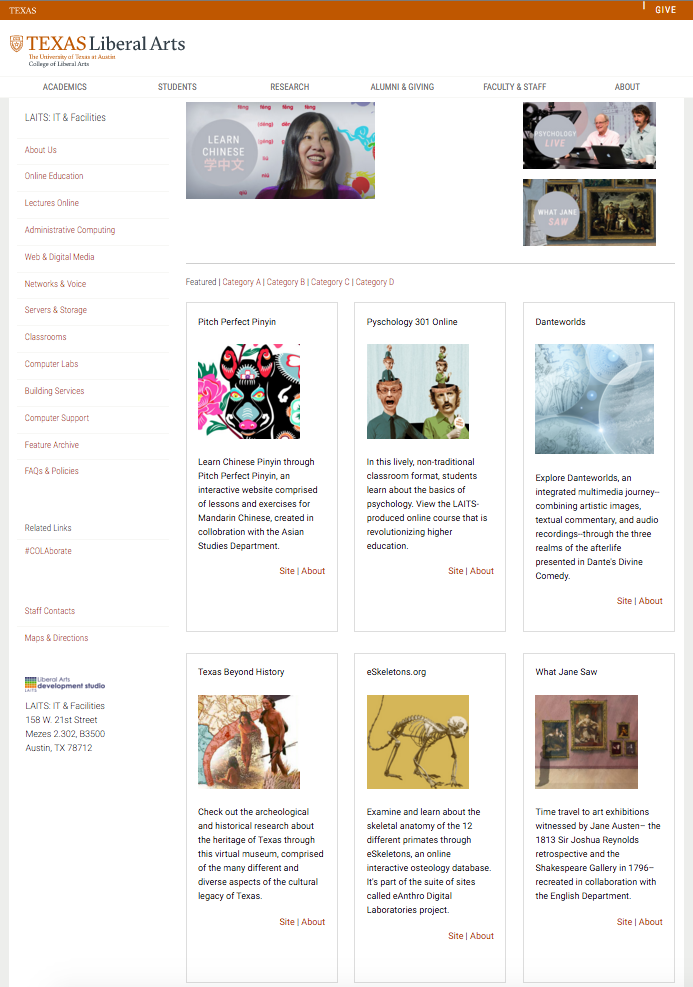 Andre asked me to write the copy for the PSY 301 online course project and the Pitch Perfect Pinyin project. To write the copy, I interviewed the project managers for each project and learned about each one, and what made those projects special. Then I created these mock web pages, showing how I would present the body copy and what graphics I would use to complement the copy. In the end, these web pages will actually just be lightboxes that pop up on a main web page, but for presentation sake I just designed them as individual pages.
Here are my first mock pages: