SPRING BREAK
What Jane Saw
Began the rendering process for the Middle Room East Wall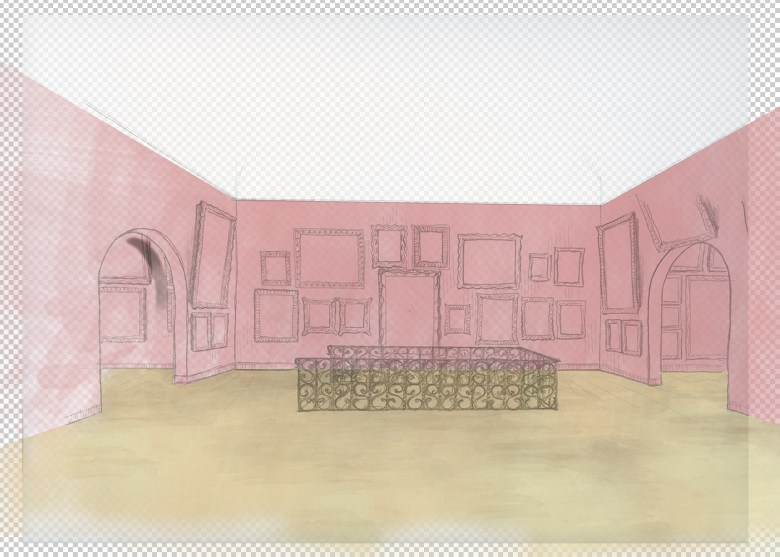 Immigration Studies
Got a color scheme okayed by Dr. Leal, then implemented it into the Cascade Server. Also made a banner using several of the passport images. Made some final color and content tweaks, and now we should be sitting pretty!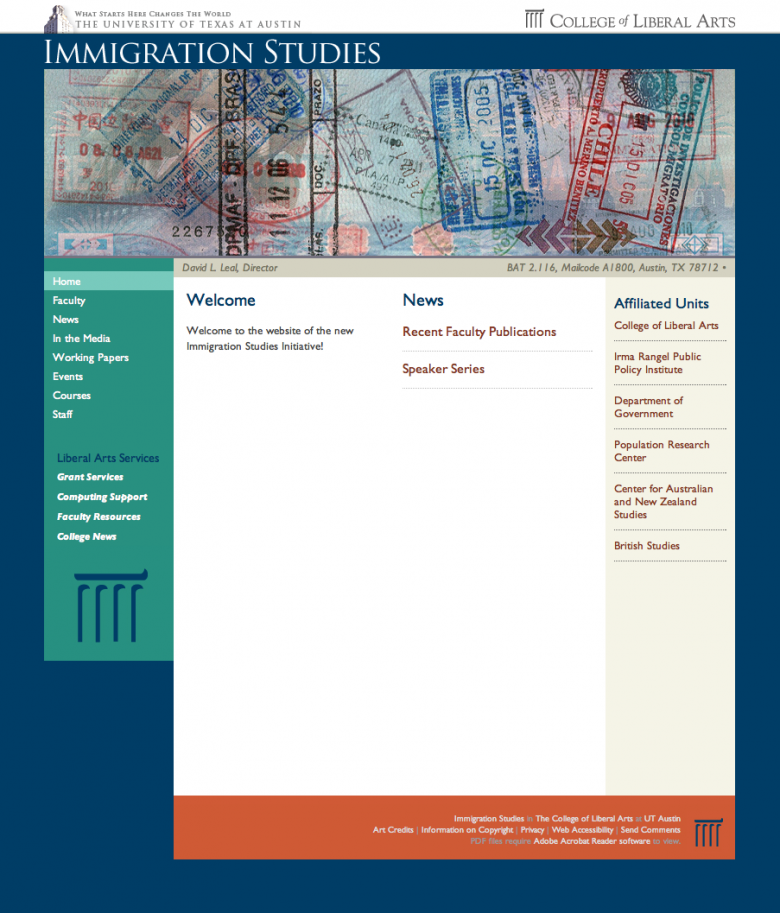 Business School Rockettes
Drawing the woman in illustrator this week and then coming up with two more characters.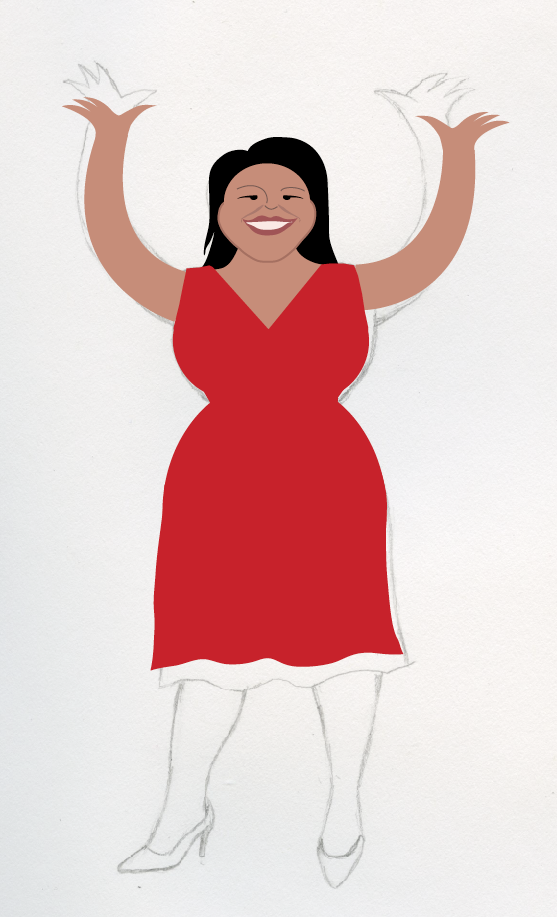 LAH Jumbo Postcard
FINALLY finished with this project.