COLA ID's:
I color corrected, resized, and uploaded the COLA ID photos for the History Department's grad students.
Status: Complete




LAH Jumbo Postcard:
Meeting with Suloni March 1 at noon to go over the final changes.
Business School – Our Turn Rockettes:
Drew a man and woman character and got them approved for Suloni. The man has been redrawn in Illustrator and uploaded to basecamp. I will finish the woman and start the other two characters in the next week.
Here is the extremely formal version: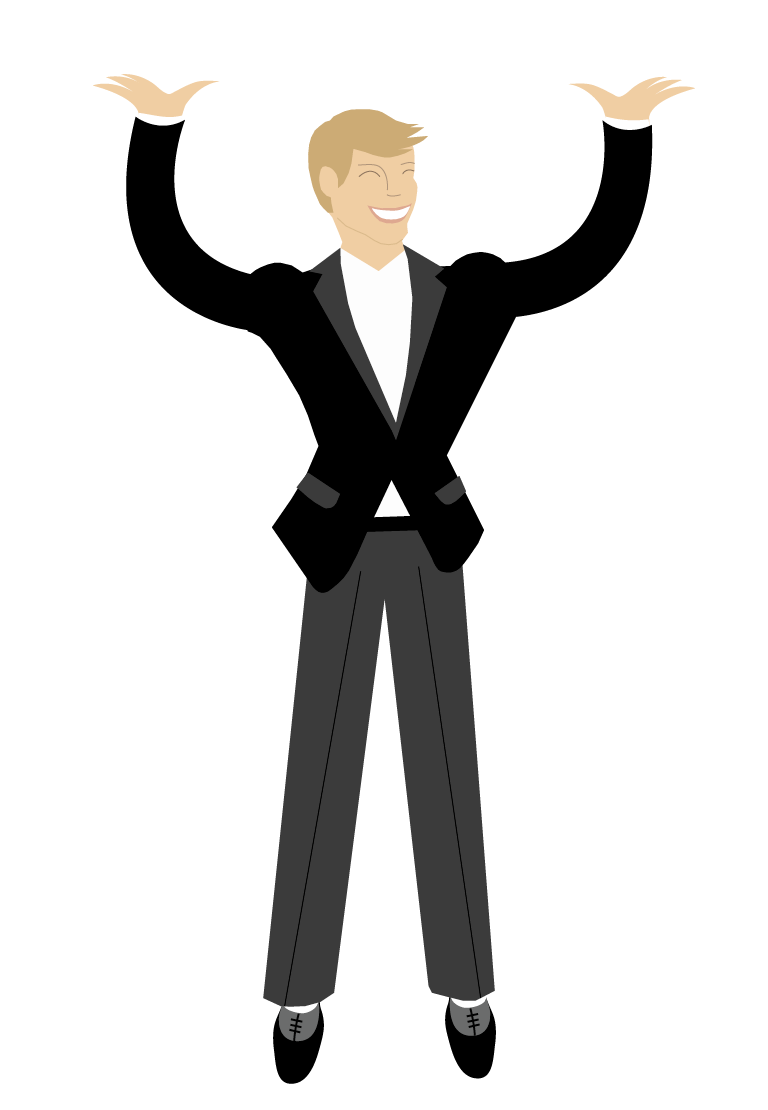 Immigration Studies:
Nick kindly brought in his passport and allowed me to scan some pages from it. I will also hopefully be getting some scans from Mr. Gargiulo's as well. This is going to be cool.