Sociolinguistics Web Mock Up
Graphic ideas for website for new Sociolinguistics Institute: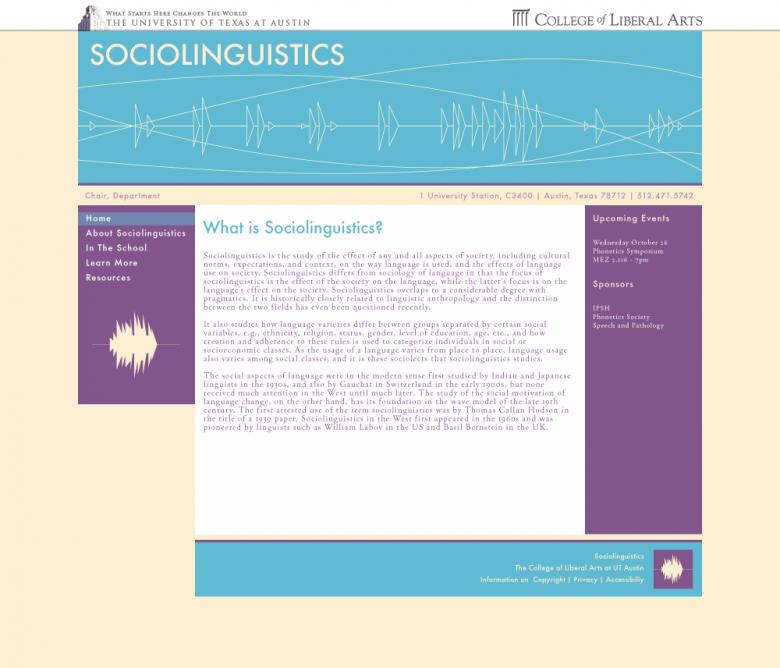 Economics Feature Banner Images
3 new Economics features need banner images.. These are the ideas I came up with. Further review with Suloni and Liz to refine the banners and work with Andre to get them put into Cascade.


FRENCH / ITALIAN GRAD PHOTOS are finished!