Date: August 23, 2011
Project Type: Shadow Box Art Photography
Client: Ann Cvetkovich
Staff Tech. or Design Lead: Daniel Garza, Suloni Robertson
Description: I edited tiffs photos and laid them out on a four-square grid for the client. These photos will be printed in a book.
Status: Complete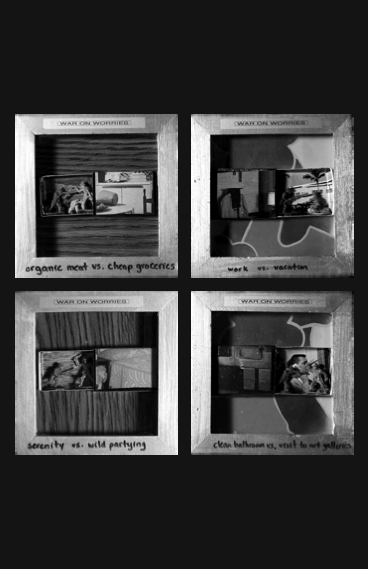 Date: August 26, 2011
Project Type: Flagship Programs Portal Banner
Staff Tech. or Design Lead: Ming Gong
Description: I created a banner for the Flagship Programs Portal.
Status: Almost Complete (Still waiting on Ming's response to my last e-mail)


Date: August 30, 2011
Project Type: NEP (Not Even Past) September Banners
Client: Joan Newberg, History Dept.
Staff Tech. or Design Lead: Suloni Robertson
Description: Edited WWII photos for the NEP splash page graphics.http://www.notevenpast.org
Status: Complete



Date: September 1, 2011
Project Type: Chinese Flash Card Visual Design
Client: Wen Hua Teng
Tech. Lead: STA Nick Geiser
Project Manager: Mike Hedienrich Staff
Design Lead: Suloni Robertson
Description: Redesigning interface for app.
Status: I am working on designing the look and feel for 8 screens using photoshop. I will design a logo and the splash screen last. After getting feedback from Suloni, I will post my first jpg mock-ups to base camp, Friday SEPT 23.
Date:September 13, 2011
Project Type:STA WIKI Banners
Project Manager:Suloni Robertson
Description:Design STA banner and group banner for WIKI.
Status:Complete