Projects:
–ImageLab – Migration completed and verified. Theming completed except for internal variations.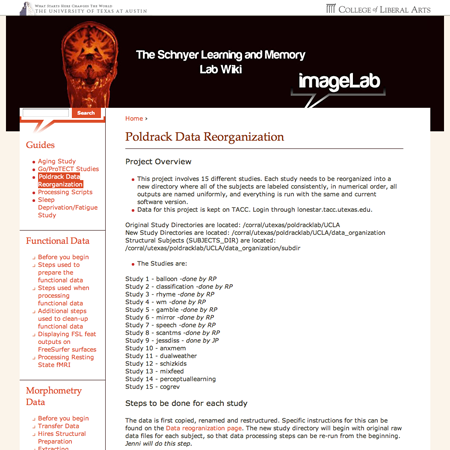 -Learned about the 960 grid system with Ming and began theming Race and Ethnicity.
Walk-in Projects:
-Created media DVD for UT Shakespeare at Winedale.
-Made website changes for Prof. Jacobsohn's site.
-Assisted Dave with presentation of Drupal site.