PRC Logo[this week: 3 hrs; total: 7 hrs]
STATUS: DONE!
– Fixed shading and shine, added continent detail, made all together prettier
– Emailed Mary files of finished logo (.ai, .pdf, and .eps)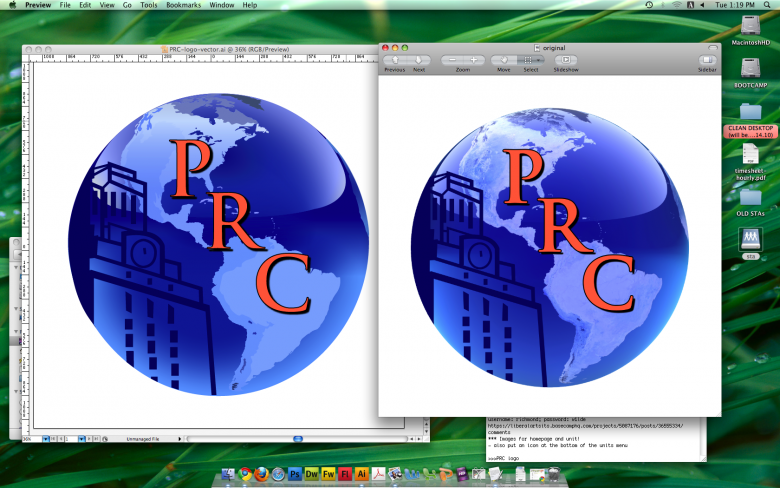 LACS banners [this week: 5 hrs; total: 16 hrs]
STATUS: DONE!
– Tried to make them look like they were part of the same set
– Emailed Robert said mockups
– WARNING: These are super rough mockups. Just to convey the general idea.



eFossil Glossary Illustration [this week: 3.25 hrs; total: 3.25 hrs]
– Started work on glossary illustrations
– Need to do gradients etc