TXDST Website Photo Editing
Start: Sep 29th, 2023
To be Completed: Nov 9th, 2023
Client: Rachel
Staff Guidance: De'sha
Project Description: graphic design/editing help for images that will be used in the Brazoria County section of the website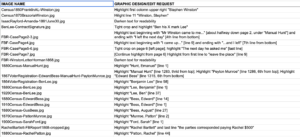 I edited most of them by adding the yellow blurred highlight on the top of intended pieces.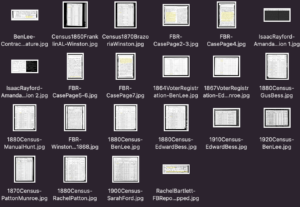 However, there are one pieces I found difficulty of dealing it.
The original request is to darken the text to ensure its readability. However, as the photo is in high contrast and lost part of the letter, it's unable to restore it via darkening. Here are two solutions I might suggest:
1. Add another layer of typed-in text with similar font on the right side (Here are some letters I'm unable to identify by myself)
2. Trace the letter by myself (I have traced the first line for comparison)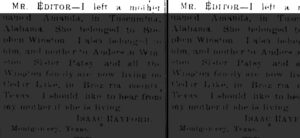 I'm still waiting for the feedback of these two versions and hopefully our client would love one of them.
New Update
The client do like the tracing option so I trace the letter one by one with the Wacom tablet. It's a little bit time-consuming overall but now I know more about the type structure!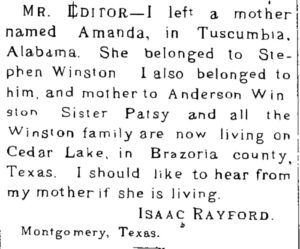 Update on Nov.6th
I received more photo editing request from our client Signe. I was able to edit 20 more photos on adjusting and highlighting certain parts of the photos (census records and maps) to help readers of the website locate on important information easier.