GOV 310 Intro to American Government Custom Course Graphics
Project: GOV 310L Intro to American Government PPT
Client: Dr. Shannon Bow O'Brien
Completion Status: Due Sep 30th
Staff guidance: De'sha
Description/plans: Create a Course Title slide, a Lecture Segment slide, and additional PPT slides with Texas-related content.
Last week I created custom PPT slides for GOV310L, and this week I created some of the Canvas Course graphics they requested as well. The Canvas button text and Animated stingers details have yet to be specified.
STA Routine Wallpaper
I have been working on this in between my other assignments and I think I like the direction it's going in. I had a more whimsical version I made previous to this, but I don't think I liked it as much (even though one of my friends I showed said she liked it more). For now, I will keep working on this version and adding some details.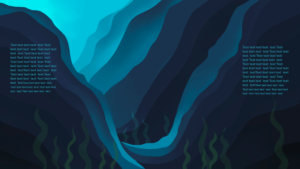 Fall 2023 Roster Poster
Project: Fall 2023 STA Roster Poster
Client: LAITS
Completion Status: Due Sep 22
Staff guidance: De'sha
STA team members: Leilani
Description/plans: For this project, I was assigned Lead Designer and Leilani as the Junior Art director. Together we will work together to create TWO roster posters. The theme will be Carnival, and from what I can see in the reference images it looks like we're going for a vintage Carnaval vibe. The main difference between the posters will be color schemes, so we should focus on an appealing design. There also might be an animated element in the poster…
Poster #1: Audio, Design, Project Team, and Video (33 STAs)
Poster#2: Classroom Support, Computer Support, and Tech Integration (34 STAs)