Week LIII
GOV 312L US National Security
I'll keep it short. Just mostly worked on this.
Working with a request for red and green highlights, my first attempt was a little more archival/sepia.
We ended up going for a more "breaking news" look with red/green gradients.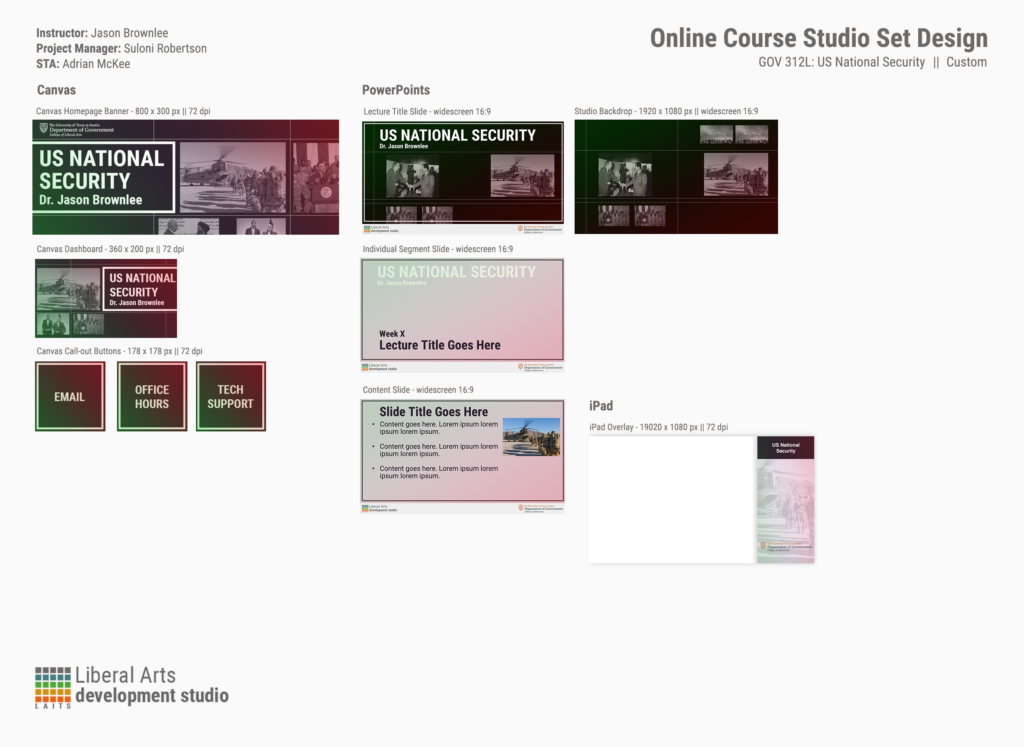 However, as of writing it looks like I'll need to rework these a bit. Wish me luck!