Week XLVII
This was a short week, because I missed 2 days due to a Epstein-Barr virus. Fun! I'm still a little under the weather, but not infectious airborne, so as long as I don't lick too many people or surfaces around the office I should be fine.
UTFC – Green Screen: 5.5B City Activities List
So, this has been an interesting exercise in subjectivity. It turns out it's a little difficult to select rights-free, high-quality stock photos of often very specific French vocabulary words that don't have an English equivalent, and are also in the city of Beirut, Lebanon, which seems to have a dearth of any stock photos. Some of them I simply had to use the more aesthetically pleasing French equivalent. What's sad is that I love Middle Eastern Architecture, but photogenic stock photo sites are heavily biased towards European cities 🙁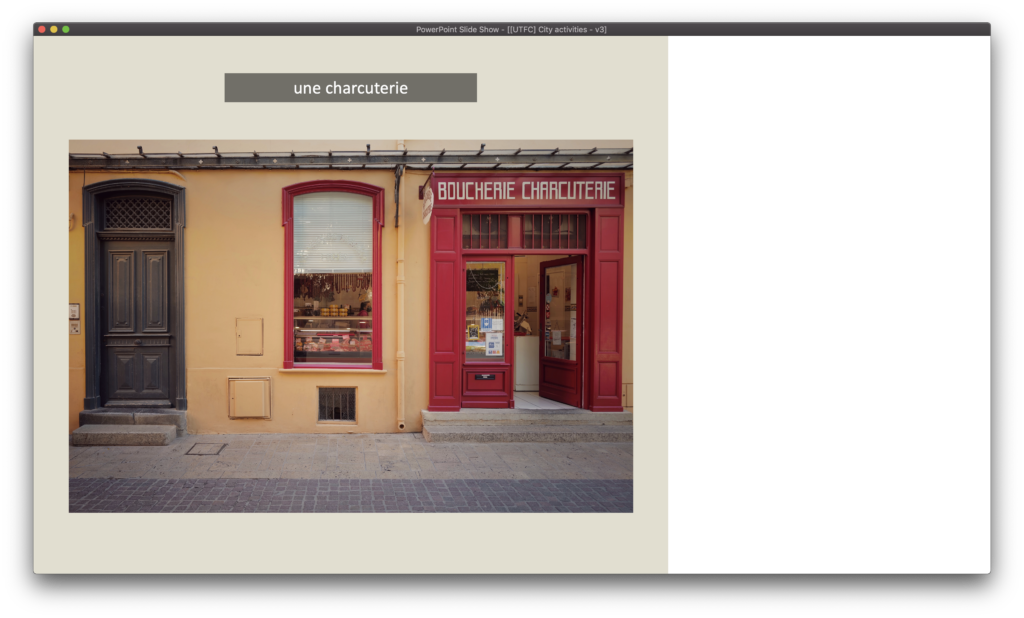 Not only that, but from my understanding, Lebanon and Beirut in particular have been handed some unfortunate economics recently. From my brief historical research, Beirut was apparently once referred to as the "Paris of the Middle East" before a civil war a few decades ago, and more recently, a massive industrial accident and subsequent national economic decline. Not a lot of stock photographers heading there lately, I suppose. 343 Unsplash results for "Beirut" and 10,000+ for "Paris."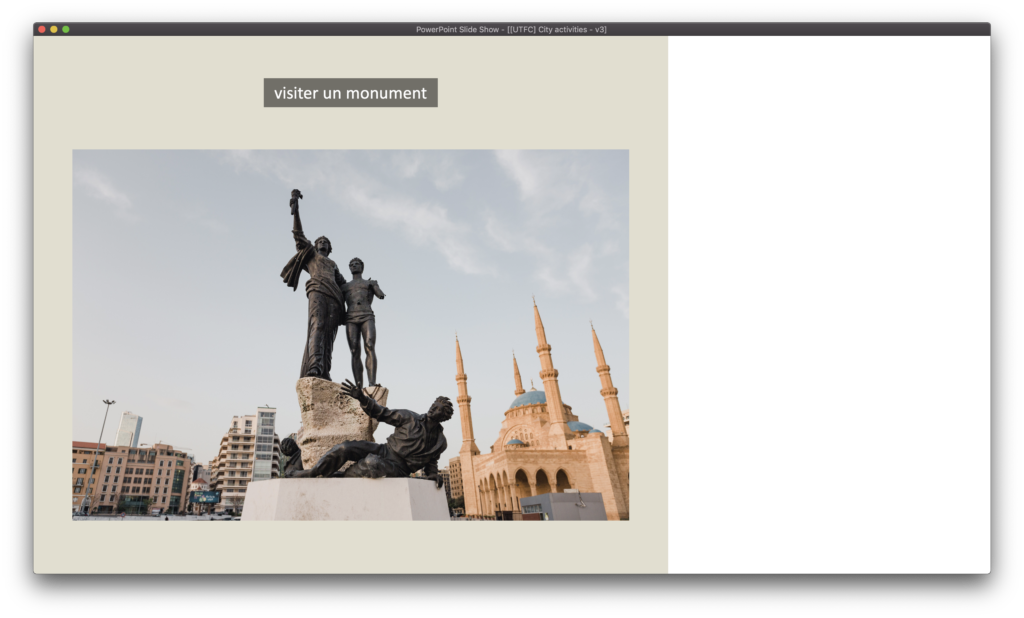 Well, the monument photo is still very pretty!
Fall 2022 STA Poster
Technically started this Monday of week XLVIII, but I'll post a brief update here.
In addition to the complete staff poster, we're making individual team posters this year, and I'm in charge of Video. Since the overall theme is European Soccer, the idea is for the poster to kinda look like this.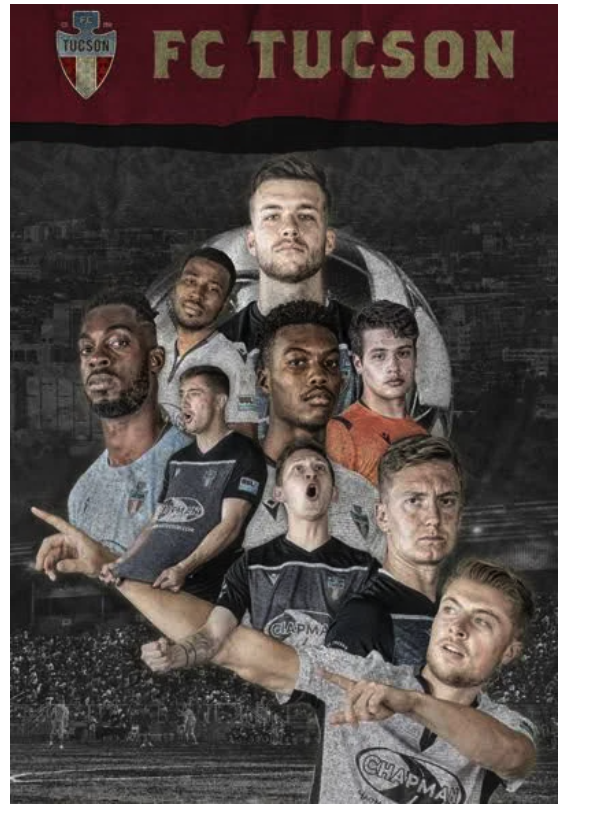 All I've done so far is cut out the 'action pose' photos for the video team, but the stack of layers does look like some kind of quirky collage already. Maybe I'll just use this.