Week of 5/2/22
It's already May – insane. I'll be officially done with my classes on Friday, and am graduating on the 20th. I'm going to take a week off next week to recuperate from the semester, and then beginning working my summer hours (20 hours a week.) I'll be working here in the summer until July 29th. After that, I am going to move to Orlando to begin grad school.
This week has mostly involved a lot of new project prep as well as working on trainings. I am going to begin working on the STA Movie Poster assignment, where I will photoshop a poster to look like Interstellar's poster.
Iconography Training
On Monday I completed the first drafts of the iconography training. They currently look like this:
Abriella has given me some really good feedback on these, so I will update my blog when I make more changes. Namely, I need to have more consistent detail line weight, and also center the "network" one more.
COLA Turtle Animation
On Friday, I had some technical issues with After Effects which I had to troubleshoot with Tate. Fortunately, I was able to figure out what the issue was, so hopefully it will not happen again. Additionally, I began more designs for the turtle characters. I intend to do a set of three for this next one, and have created the illustrator graphics for two of them.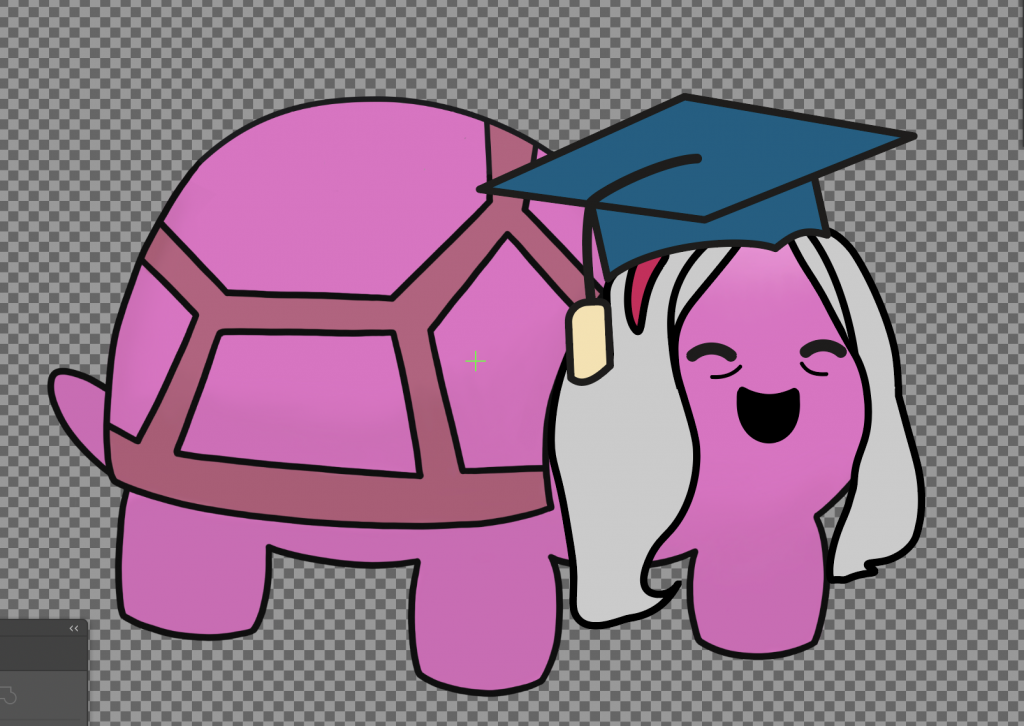 For this one, I wanted to show an older character to convey that college is for everyone and you don't have to be young to get a degree!
I gave this guy a handsome full beard and mustache. I think he looks quite distinguished (how turtles grow beards – or hair at all really, baffles me.)
I haven't had the chance to make the vectors for the last one, but here is the sketch: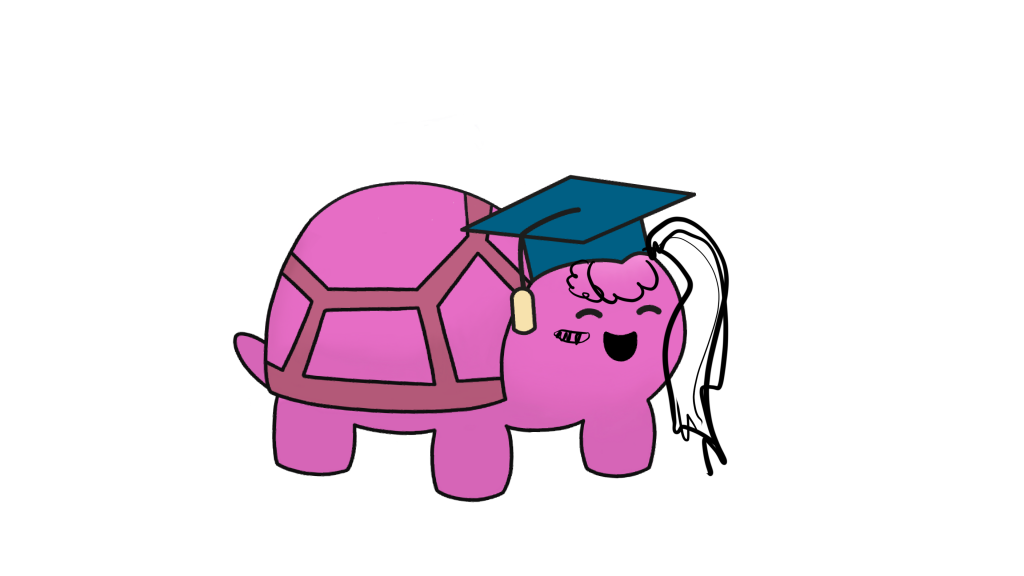 I thought including a ponytail would add some diversity to the hair styles used, and also will include a band-aid as a fun accessory. I feel she is quirky, and very much unlike the other turtles.
I am really enjoying designing these turtles and working on this animation project! I am very excited to see how the COLA graduation website will turn out once it is finalized. 🙂
More updates will come later in the week/early next week!