Blog Banner Change
One of my recent projects was to edit the blog banner I created last September to reflect our current STAs. This entailed adding in our new STAs Hoa and Keshav, as well as removing some of the STAs that no longer work here/are on hiatus.
This new blog banner looks like this: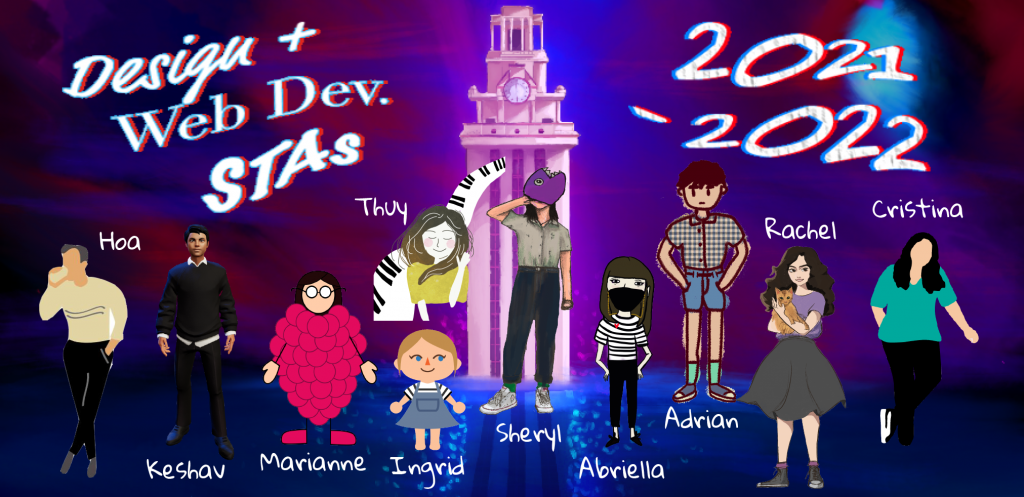 The main thing I had to focus on here was balancing it out with less STAs than before. Fortunately, both Hoa and Keshav had larger images which made it easier to keep things visually cohesive. I'll be excited to see how we design our banner for Summer 2022!