This week
I don't have a ton of visual things this week, unfortunately. Here's what I was up to:
STA evaluation
Feedback on trainings

InDesign
Typography
Photo IDs
Web accessibility

Meeting with Jacob and Brittany about RSCs
Write-ups and edits of Chatter and RSC
Got started on Advanced Motion Graphics training
The LRC people got back to me today, and they want some UT campus imagery on the second page to give a light sense of campus, seeing as this program is being advertised to international students. Here are a few images I'm playing with: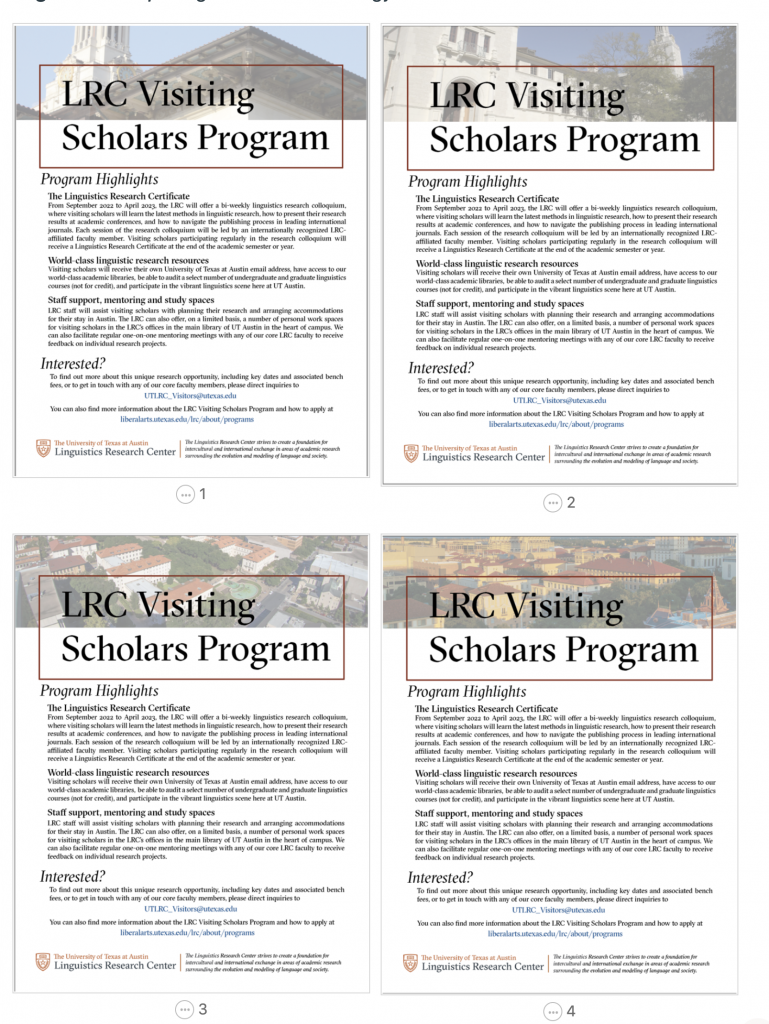 I also finished up my crochet blanket last week! Excuse the mess in the photo and the un-weaved in end, but it took me about a month to make (36×48 inches) and I'll be donating it to the local chapter of Project Linus this week.