Ethics Page Cascade Help Request Update
Cristina and I worked together on the Cascade Help Request for the Ethics page a while back, and we recently heard back from the client saying that she was able to implement our suggestions, which is great! The site looks really nice right now, so I'm really glad. She also followed up with a small issue of the text not aligning correctly.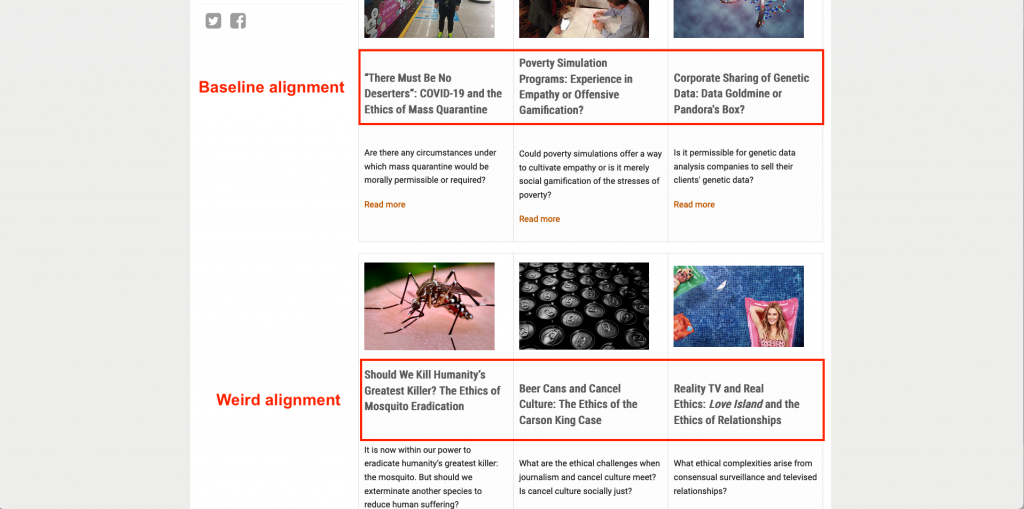 I reached out to Jake for help because it seems like there wasn't any weird padding when I view this with the Firefox. Jake was able to identify the weird padding on Chrome, which turned out to be random because the text content was centered in the cell. I have no idea why this doesn't show up in Firefox, but adding a vertical-align:top; to the cell format helped.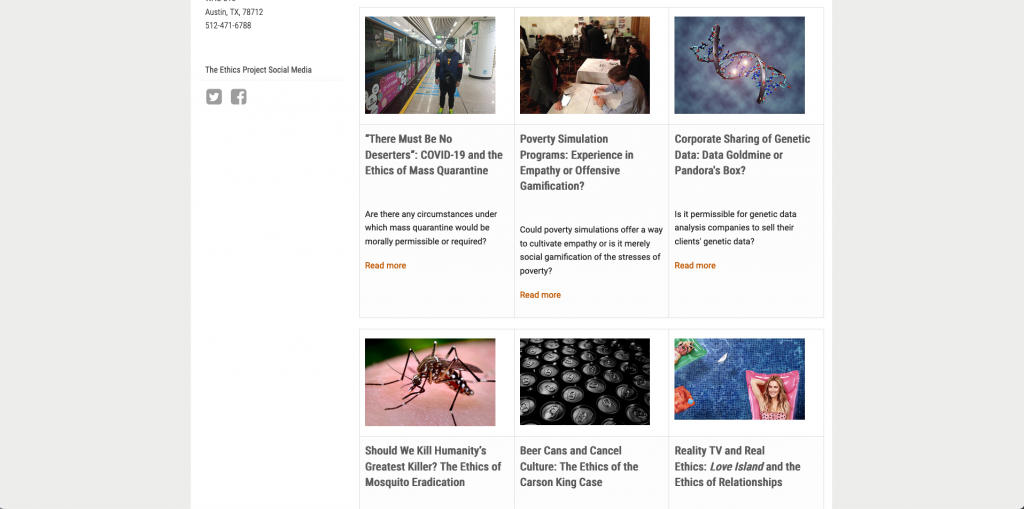 I drafted out the email for the client and sent it off this morning.