This week I mostly worked on CLIO and Photo IDs. My theme of purples and creams has been coming together nicely. It really makes me want to make the recipe!
Added a table where there are 3 videos listing other ways to eat Taro besides in a bread.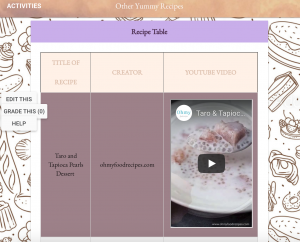 Next I made an image float in the text and it looks much nicer.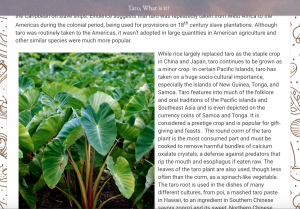 As you see in these pictures, I fixed the card headers to have a nice soft pastel gradient.