I started my new assignment to redesign the UT Search Committee Workshop.
The original intro slide uses UT's orange gradient with colonial columns as a background, which the client wants to replace with a picture of the Barbara Jordan Statue or of Barbara Jordan instead.
Here are some pictures that could be used as a background instead:
Since the client is open to the idea of a darker background with lighter font, I made some edits to the above pictures to bring out a cohesive look to the whole document and applied some gradients:
These are my favorite drafts with Isidora Sans Bold, the font that the client wants to use:
The client also wants to go away from UT's orange bar at the top of the slides: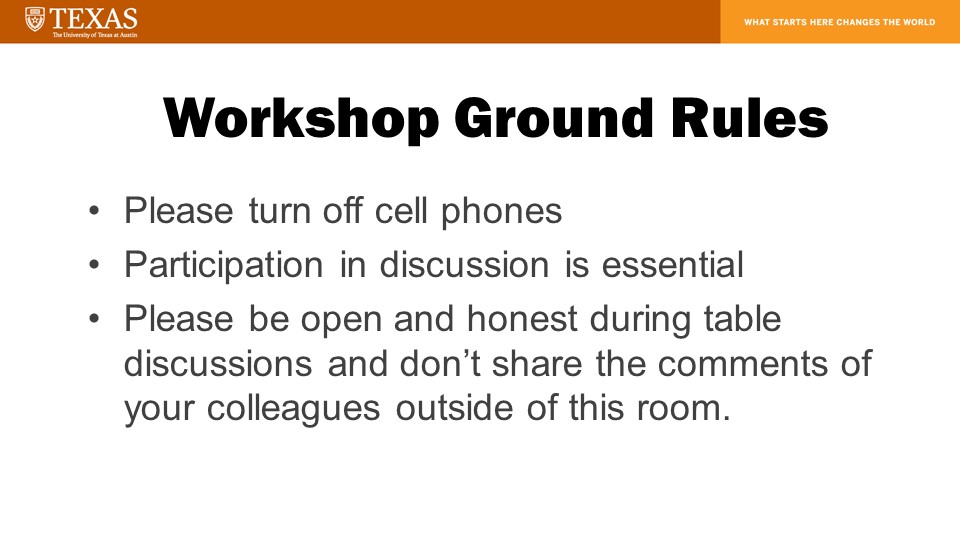 So that would go away as well, replaced by a darker background with an off-black tone. Maddy made a great suggestion of making some kind of shape that would align with the title and "pop" above the black and greyscale color scheme, so I'm going to look into that.