Retractable Banners
All the design STAs were asked to submit banner designs that could potentially be used as a backdrop for online classes this fall. We used official UT photography and branding/colors in our designs.
The first ones I submitted on Monday were a bit too saturated and distracting, plus the photo of the UT tower that I used was not placed that well–it would've been covered up by the professor standing in the middle of the frame most of the time. So I made some edits and tried out some different layouts based on the feedback I got from Suloni and Valerie, and I think they came out much better! Suloni liked the neutral/off-white version because it's less distracting and doesn't compete with anything
1st Round of Drafts:
2nd Round of Drafts:
For these I just took the opacity down slightly on the orange/off-white/blue overlays (about 90%) and I added an adjustment layer on top to desaturate them a bit more. The photos are also at about 40% opacity so they fade into the background more.
This is roughly what the banner will look like while the professor is teaching: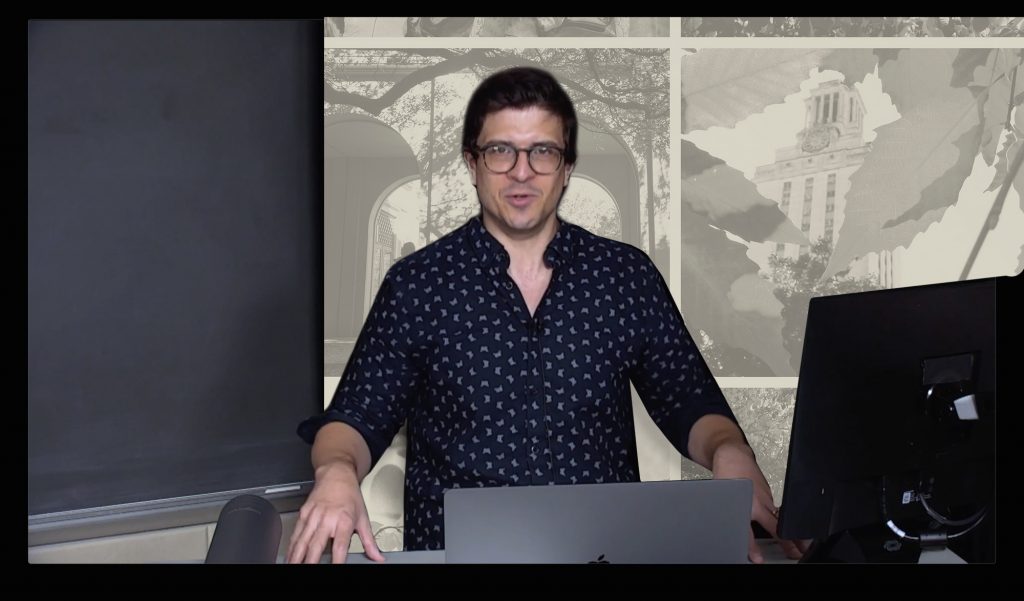 ARH303 Canvas Homepage Banner
Dr. Ann Johns requested a new homepage banner to use when she teaches ARH303 online this summer (I think it's starting in a few weeks).
She has an existing banner that she uses for ARH301, and she just wanted a few images swapped out to use in the 303 class. She sent me links to the images she uses on her tests, and I mocked up a few different options for her to pick from:



Photo IDs