Blanton Homepage Redesign Updates
I worked on revising the drafts I made last week (mostly the Masonry and the TextOverlap drafts) with Stacy's and Maddy's suggestions. Here are the final drafts that will be shown to the client tomorrow.
Masonry Grid with Padding.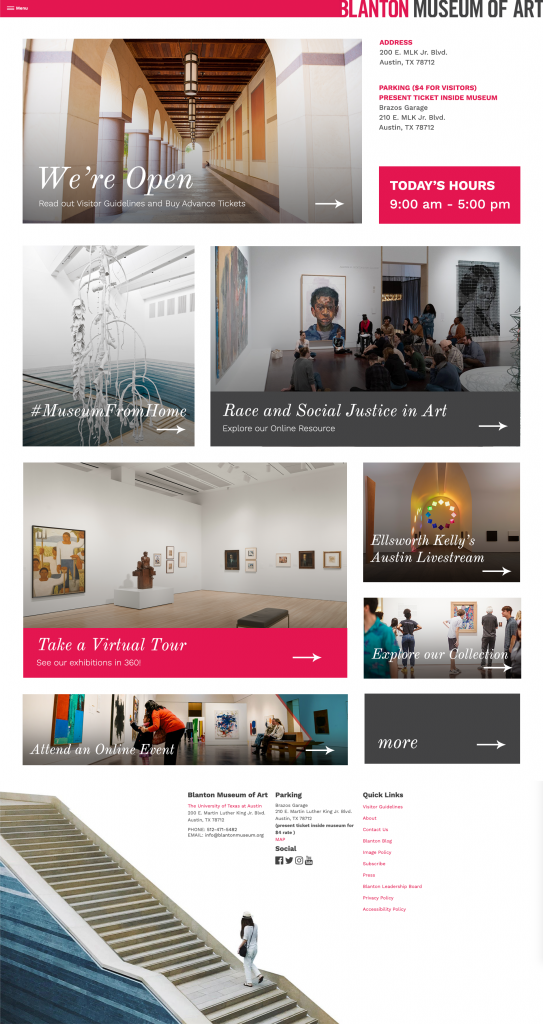 Masonry Grid with No Padding.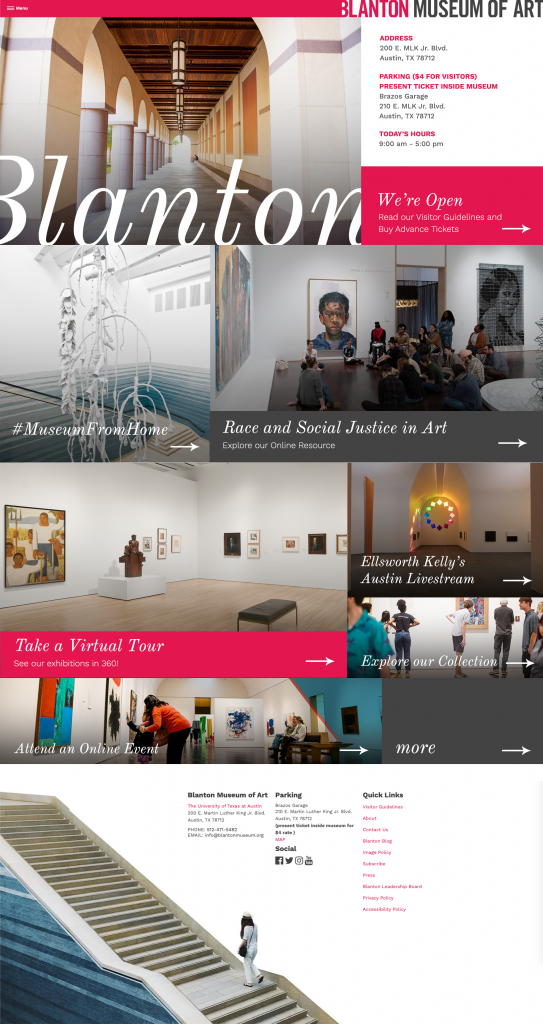 Text Overlapping, asymmetrical and free-style layout.