Career Services Graphic Refresh
The Liberal Arts Career Services center wanted to update their Graduate student pages with some graphics. Previously the pages were only text, so I broke it up by converting a paragraph into bullet points each with an icon.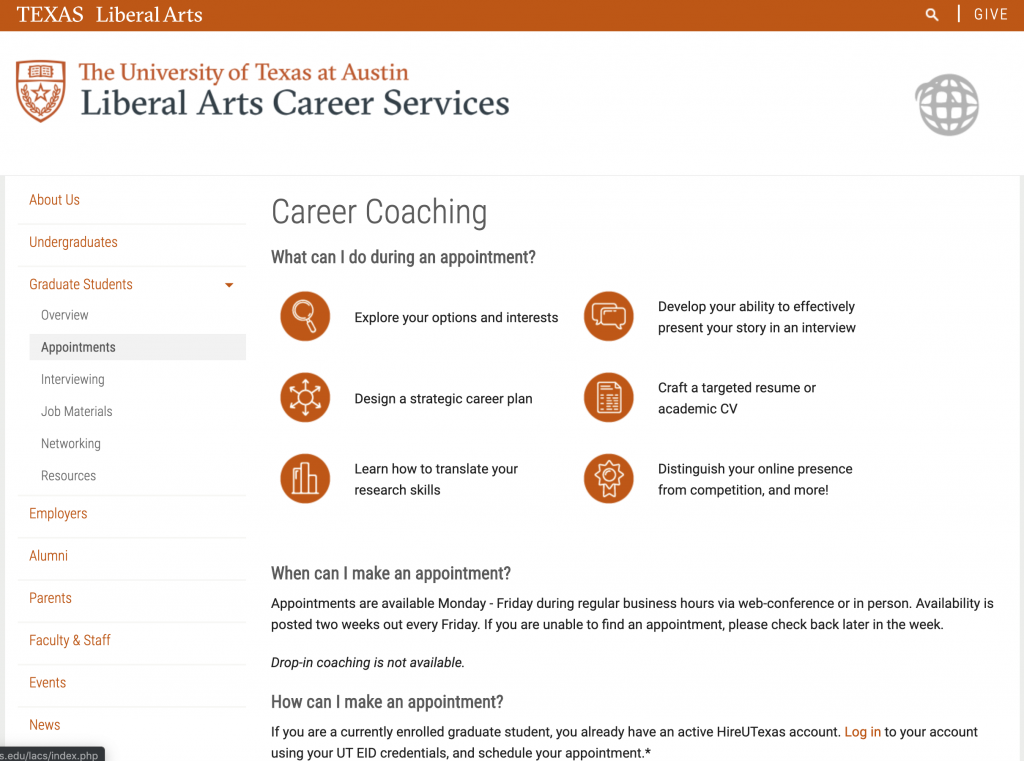 I repeated the icons and added a simple banner on the Welcome page. I designed the icons myself in Illustrator. I used rounded corners and "shiny" marks to make them feel modern and professional.