Fall updates!
Over the last view months since my last post, I've been chugging away on Vlabs like many of us in the office. Along with reviewing PSDs, building canvassers & performing content checks on the Grav site, I've started recoloring the interactives that don't align with our styling guide. I trained Thuy on Vlabs to help with last looks and PSD asset creation and have assisted Maddy with completing last minute tasks to get this site up and ready for students.
A part from Vlabs, I've worked on various assignments over the past view months. I've included details of each below!
Help Guides
After receiving comments from faculty on staff regarding their difficulties using COlA, I created a few help guides for faculty to refer to when using the COLA web editor. The first guide explains how to edit, add & delete a faculty or staff members display title listed on their profile pages & search results. The guide following this image outlines the process for faculty or web staff to add, edit & delete categories such as faculty affiliation or rank.
https://liberalarts.utexas.edu/web-admin-help/how-to-use-the-web-editor/editing-display-title-categories.phpDSBanner-Final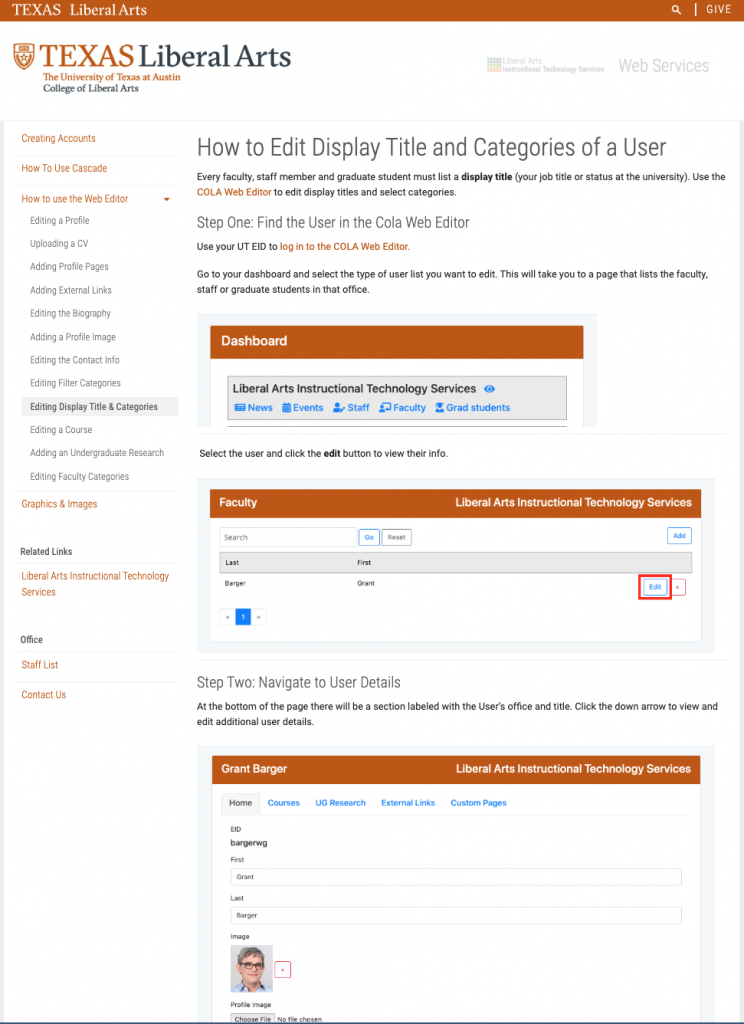 https://liberalarts.utexas.edu/web-admin-help/how-to-use-the-web-editor/editing-faculty-categories.php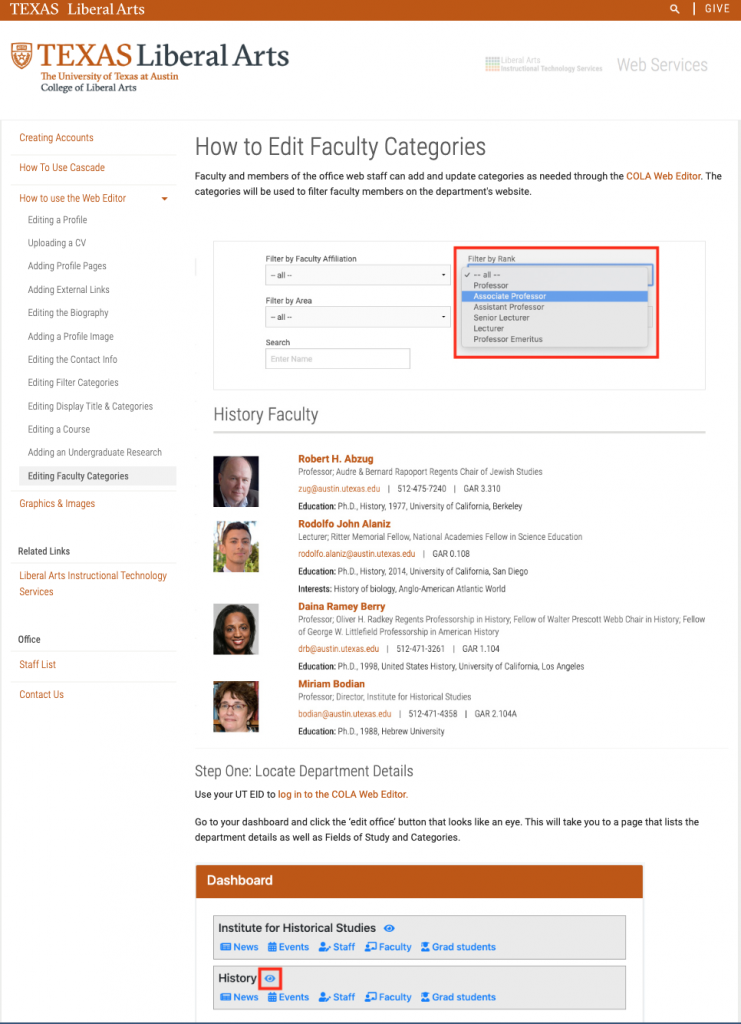 Updated Caricature, Blog Banner & STA Avatar Banner
At the start of the semester, I felt my blog needed some beautifying. I created a new blog banner and caricature to practice using the drawing pad & illustrate my new haircut! It was a fun project that gave me a nice break from more administrative duties and expanded my skills in Photoshop. Additionally, the STAs each created a new design for our  2019-2020 STA blog banner. We submitted the designs anonymously and mine received the highest vote! This reassures me that my Photoshop skills and experience with graphic design are steadily improving!
Photo Ids
Throughout October, I've edited and completed several Photo ID requests shown below.
Digital Studies Flyer & Website Banner
I was assigned to create a website banner, logo & flyer for the new study programs offered through Digital Studies at UT. This project has gone through many iterations so I've included multiple versions of the resulting designs. The flyer was created to advertise the Graduate Certificate program in Digital Studies and the Web banner as well as the twitter logo where designed to represent all programs within the Digital Studies field at UT.