The McCombs graphics team sent over assets they'd like to be used for the online courses. My job now is to take their templates and edit them for each class. One major concern is color correcting. LAITS courses are filmed in a studio with a digital monitor backing the professor. While this allows each course to easily look different, filming a digital screen often leads to color issues like in the image below. Understandably McCombs wants to stick to their color palette, so I've been working on color correcting the images to come out looking "right" on camera.
This burnt orange and white image looks brown and light blue on camera.
Here are my files: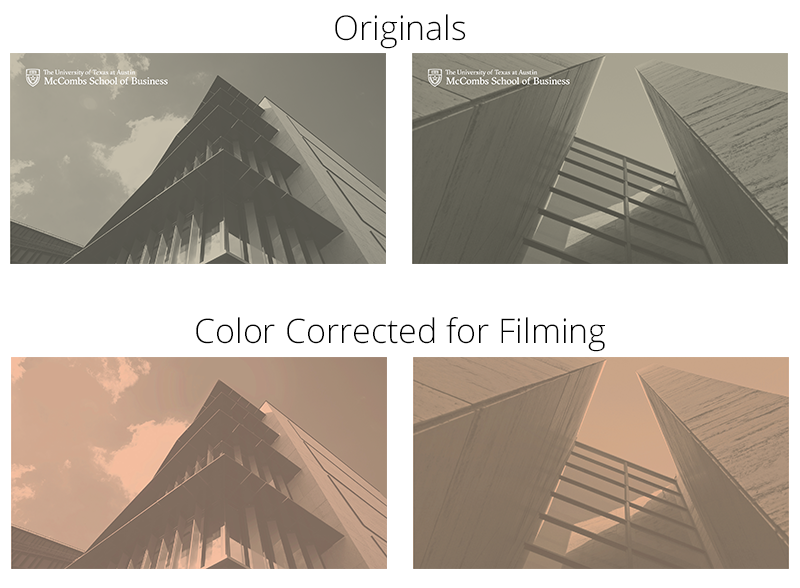 The color corrected ones look salmon-colored on a computer screen, but as you can see in the images I took from the studio they end up looking tan on camera. I did 5 of these.