Starting out
Hello world! I'm Maddy, and I'm in my fourth year of studying advertising. A little about me, I'm from DFW, I think all cats are queens, and I like to DJ for fun. I also have a good amount of experience in design (not to brag but I was commissioned for my first logo design in 6th grade… yes it was for my dad), which is what drew me to LAITS and being a design + coding STA in the first place.
This is about to be my third full week as an STA and I'm really enjoying it. Everyone has been so helpful and kind throughout my whole onboarding process and the work is enjoyable too.
The major project this summer is creating all 12 units of Vlabs interactives for the physical anthropology course. While I'm sure it'll start getting tedious coloring in monkey bones all day, it's been nice finding a good workflow and getting comfy with the Vlabs style guide.
Here's a screenshot of one interactive:
This was another I made, which ended up being a couple hundred layers after creating the graph and all the interactive elements. It's definitely like a puzzle remaking an interactive. I recreate each piece of the original, while thinking of small ways to improve its layout, as well as staying thoughtful of how the next person will have to animate it in Canvasser.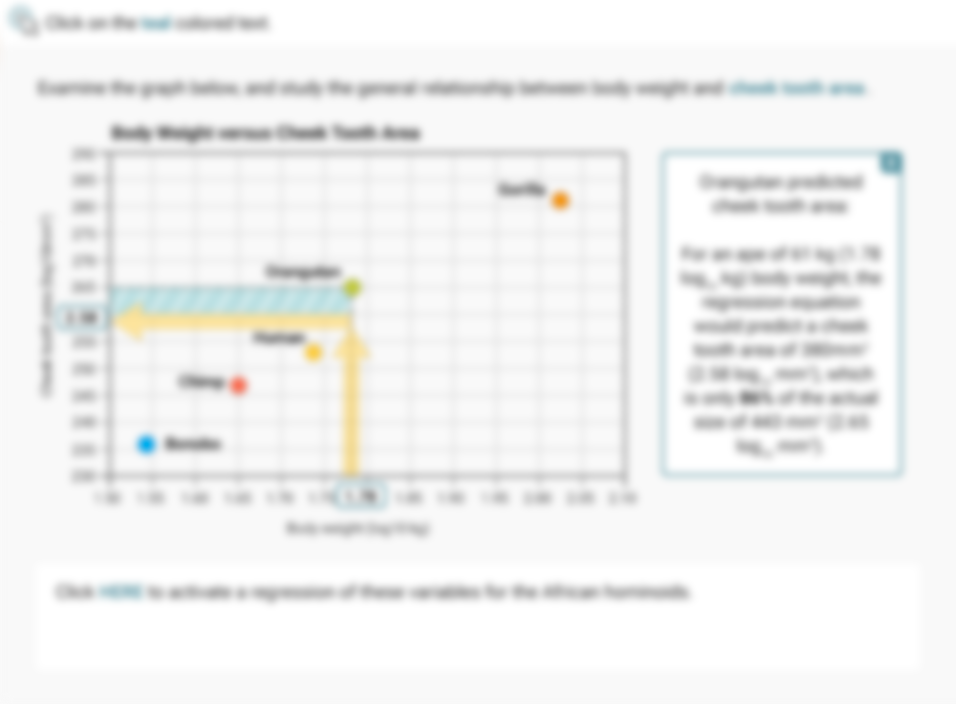 So far so good at LAITS! I'll check in again soon.
Project: Virtual Labs
Client /Prof: UT Anthropology
Completion status: Started spring 2019
Staff guidance: Suloni Robertson
STA team members: Jaclyn Alford, Valerie Tran, Emily Park, Bridget, Chloe Kim, Olivia Wilczek, Abriella Corker
Description/plans: Move + update the Virtual Laboratory for Physical Anthropology from Flash to HTML
To be completed: End of summer 2019