On Monday, my coworkers and I went to the Rise of Everyday Design at the Harry Ransom Center. I wasn't expecting to leave the office today, so I definitely didn't know what to expect from this exhibit. It's been a long time since I've been to the Harry Ransom Center. The last time I went was back in freshman year. Needless to say, I was looking forward to seeing the exhibit! I come from a stronger illustration background and I'm not very knowledgable as some of my peers about design and its history. This exhibition was a welcomed treat.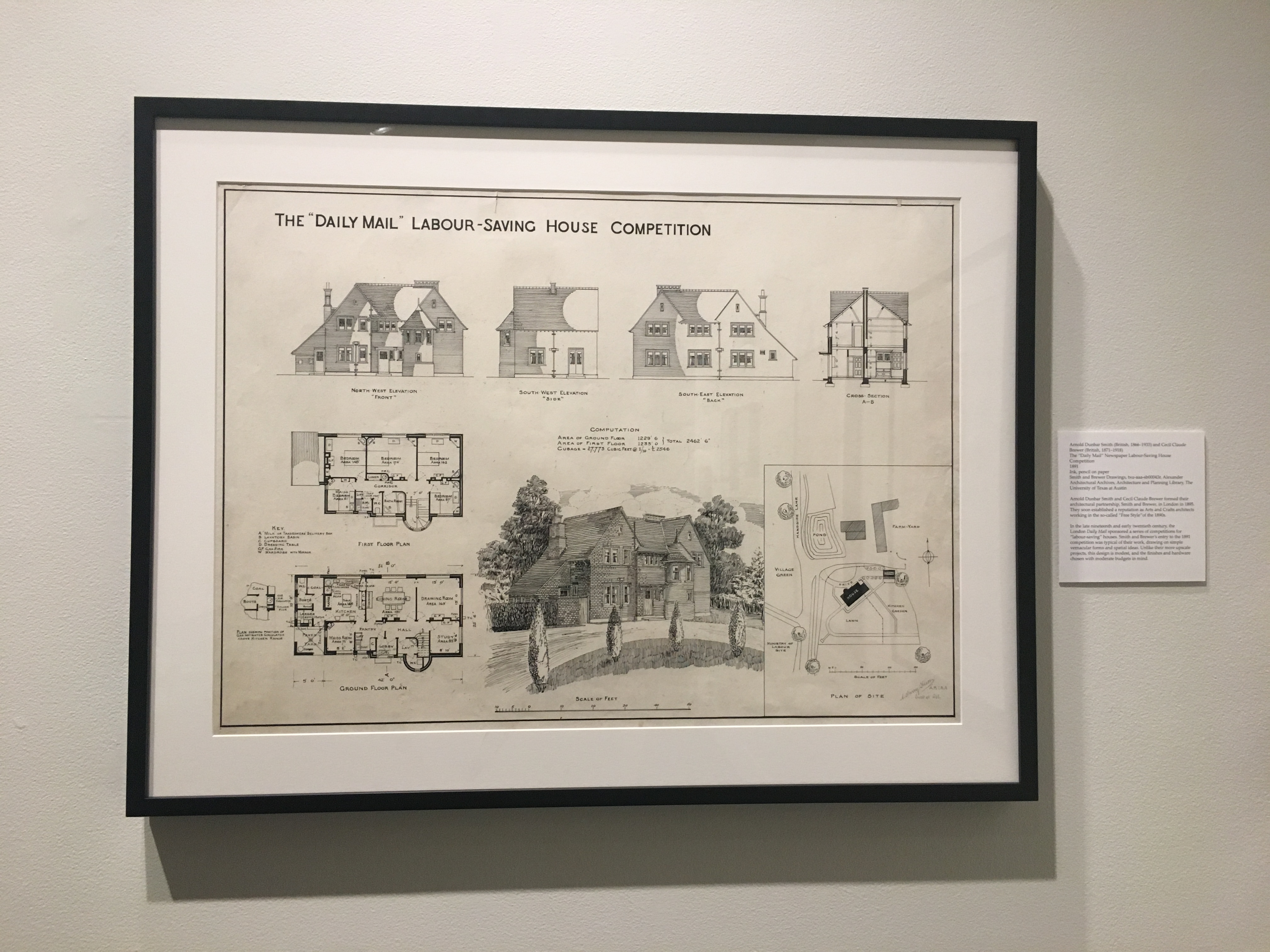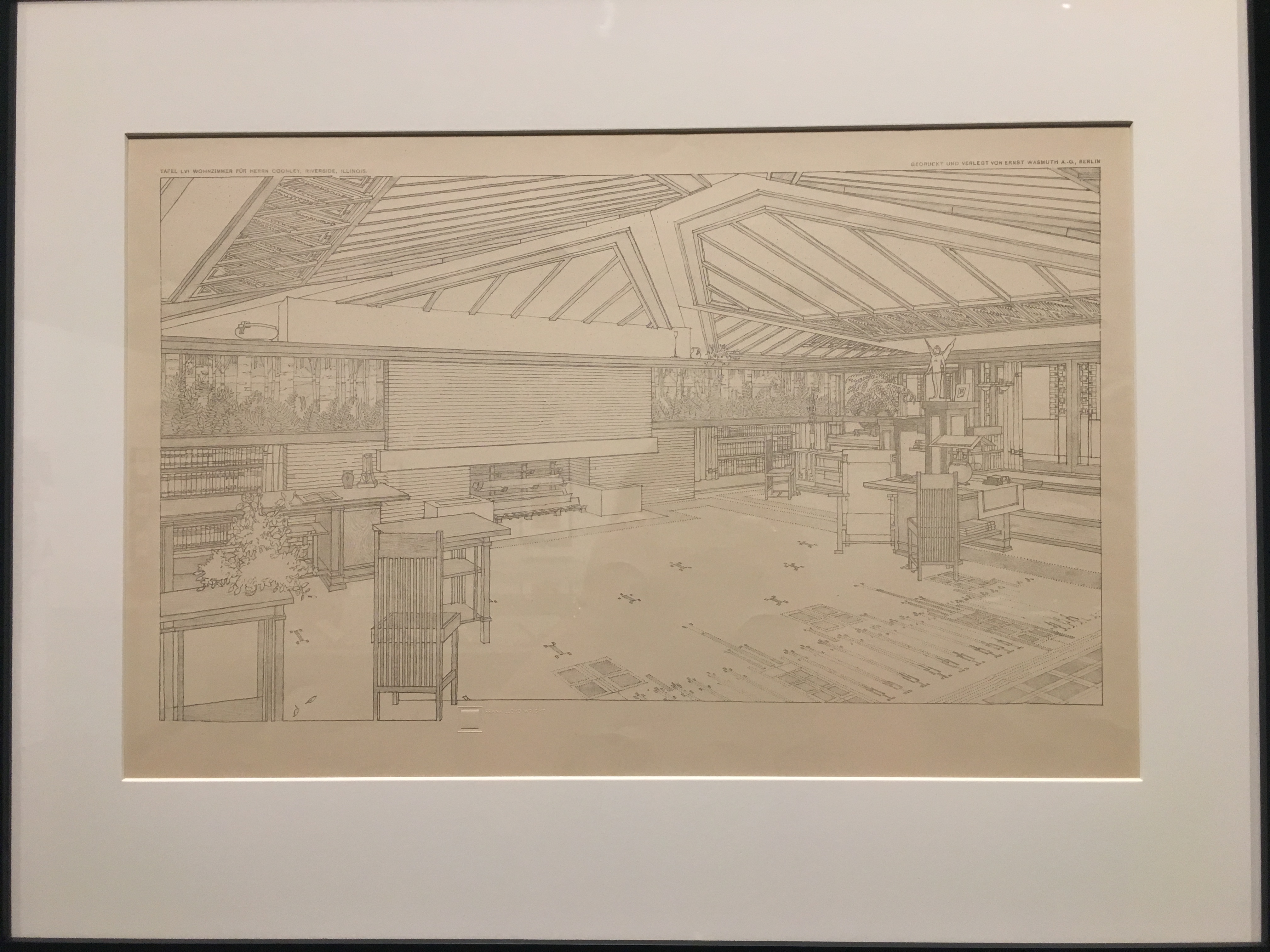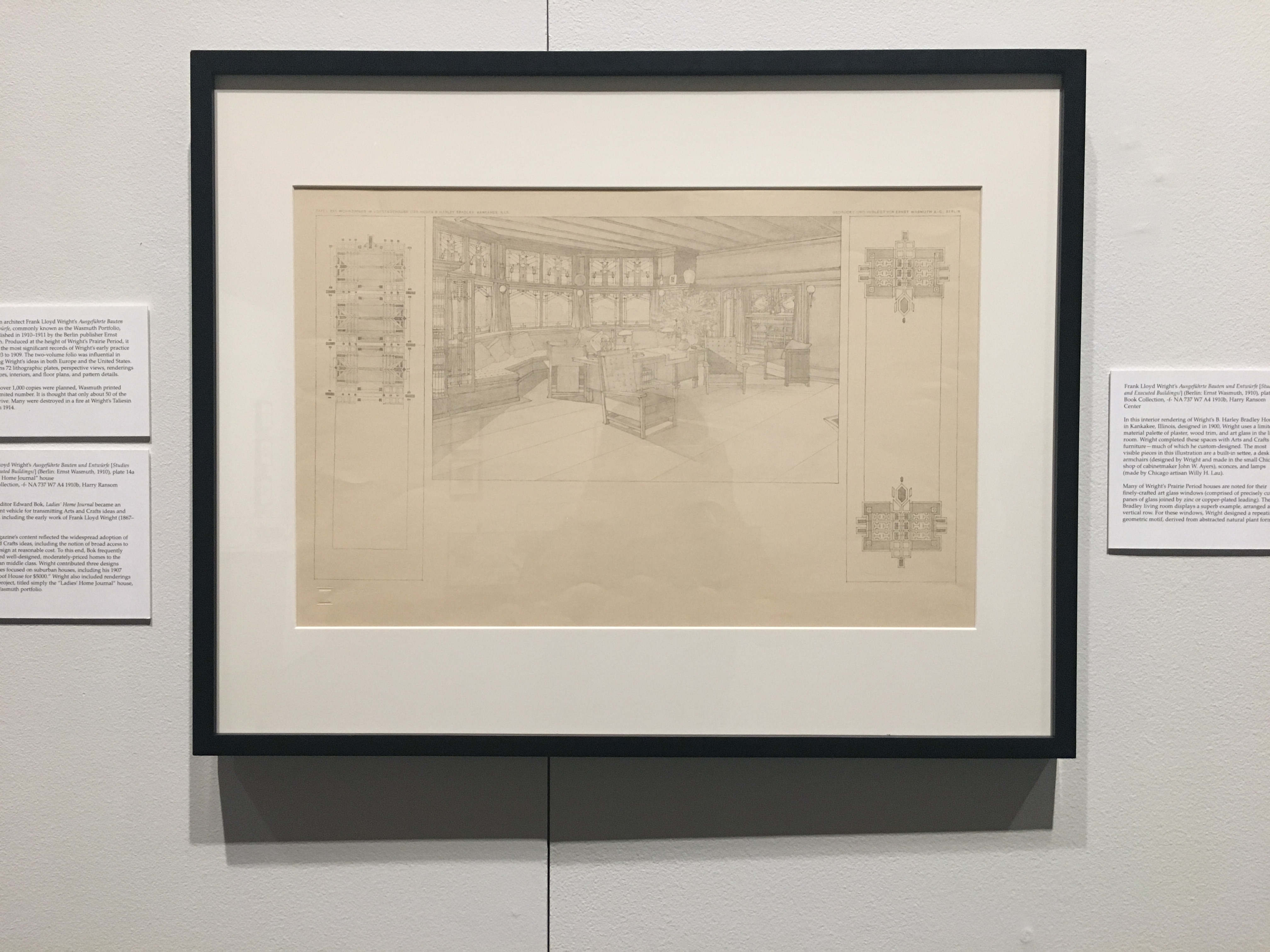 The first pieces I saw were some architectural designs/blueprints. The delicate lines of Frank Lloyd's works. It's so captivating the way he navigates and shapes the space of a home. It really captures the beauty of architecture and the limitless possibilities within a finite space. His work really drew me in and I wanted to be in the spaces that he designed.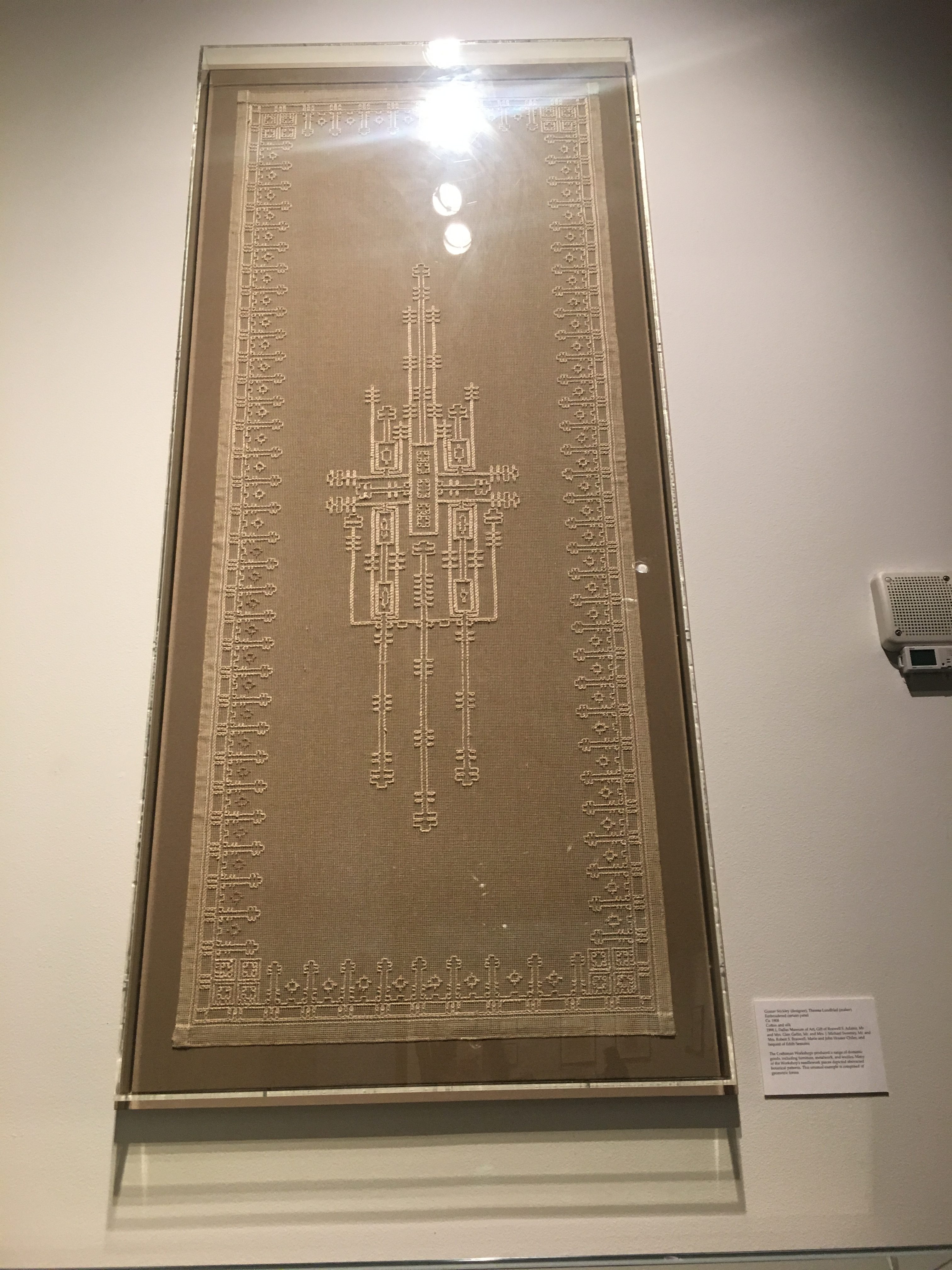 The next piece that caught my attention was this embroidered curtain panel by Gustav Stickley. The background behind this curtain panel was intriguing. His design exudes the aesthetic of traditionally made embroidery and craft. It seemed that this was something he valued in the works he created. However, this piece also provides a window into the popularity and necessity for mass production. I like to think that he and other designers during this time period, were creating a balancing act of authenticity and supplying increasing demands. This is something that has led to the way consumerism works in today's society. Consumers want something that is pleasing to the eye that is traditionally done without machines, but the demand necessitates mass production. It's an interesting parallel that has persisted through many, many years.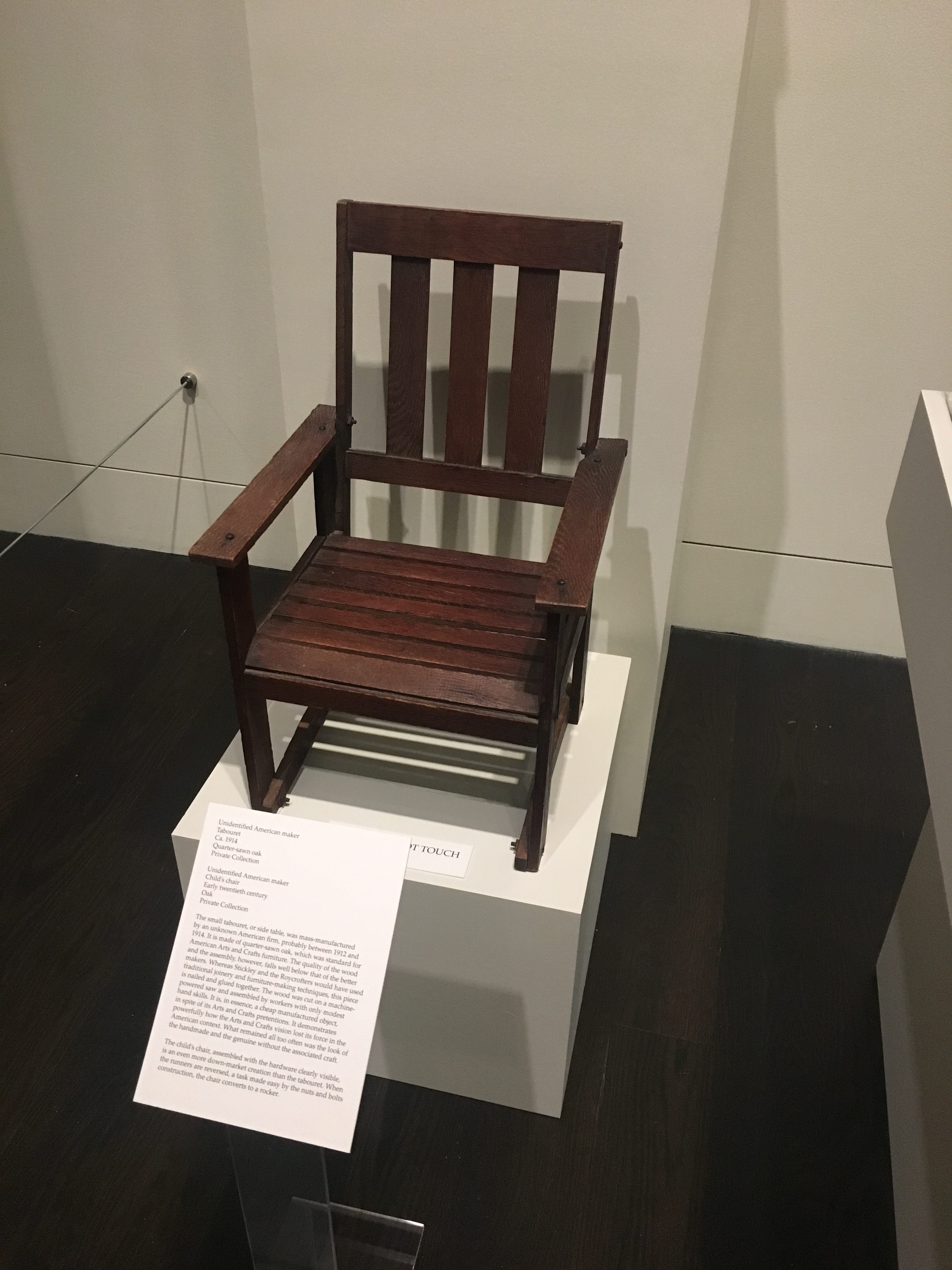 This chair also mimicked hand-crafts but was produced on a large scale. I think these pieces are very telling of what Americans valued. It reminds me of how certain  luxuries were only accessible by the rich and privileged, and how over the course of time, it became something that the middle class aspired to. They wanted the look of the bourgeoisie without spending bourgeoisie prices.
I also really like this chair because if you turn the runners, it can be made into a rocking chair 🙂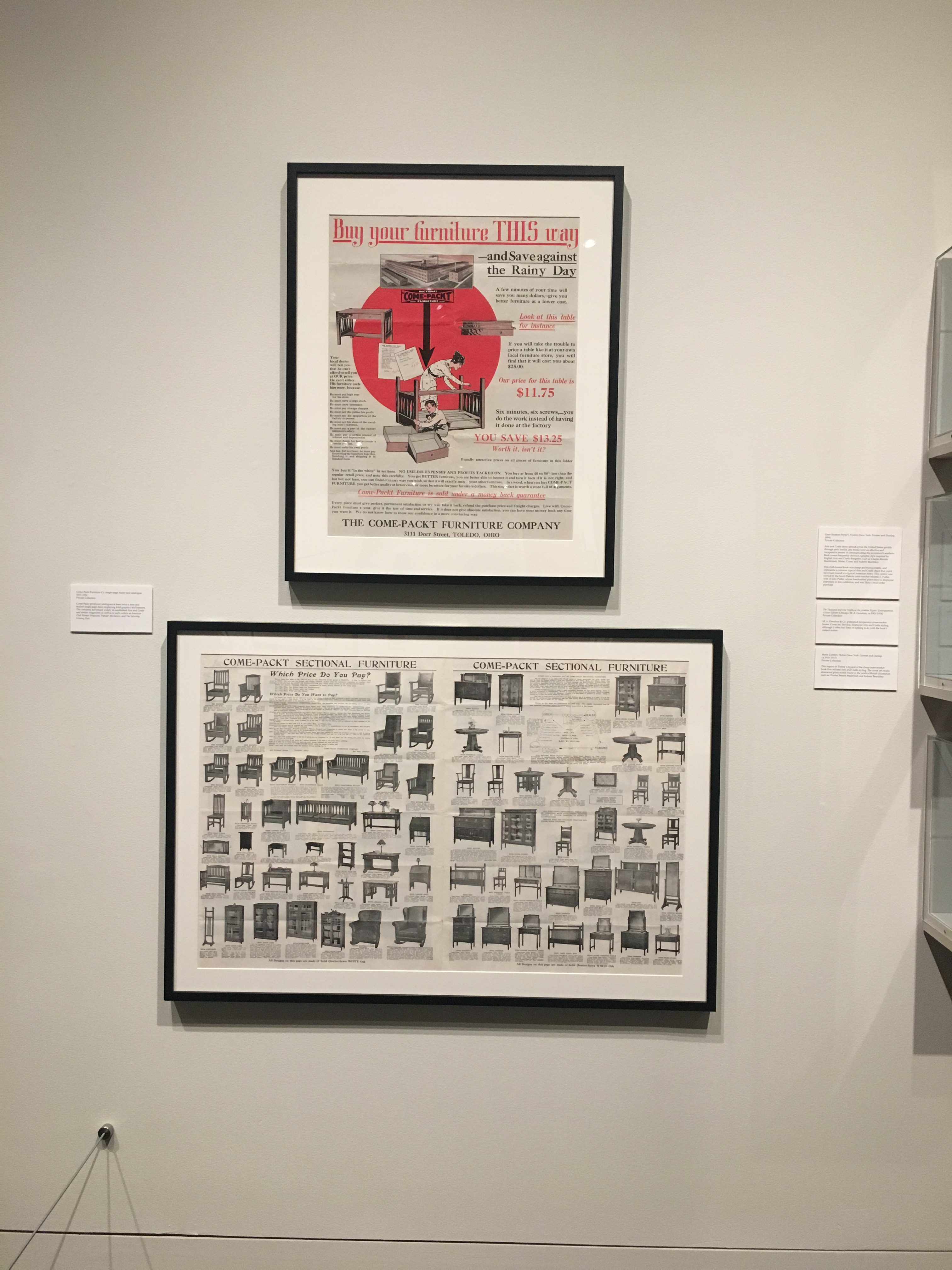 I really enjoyed this piece because it just reminds me of IKEA. I think that this is really indicative of the changing times. Furniture stores are learning to accommodate and adapt to the growing middle class and learning about what consumers want.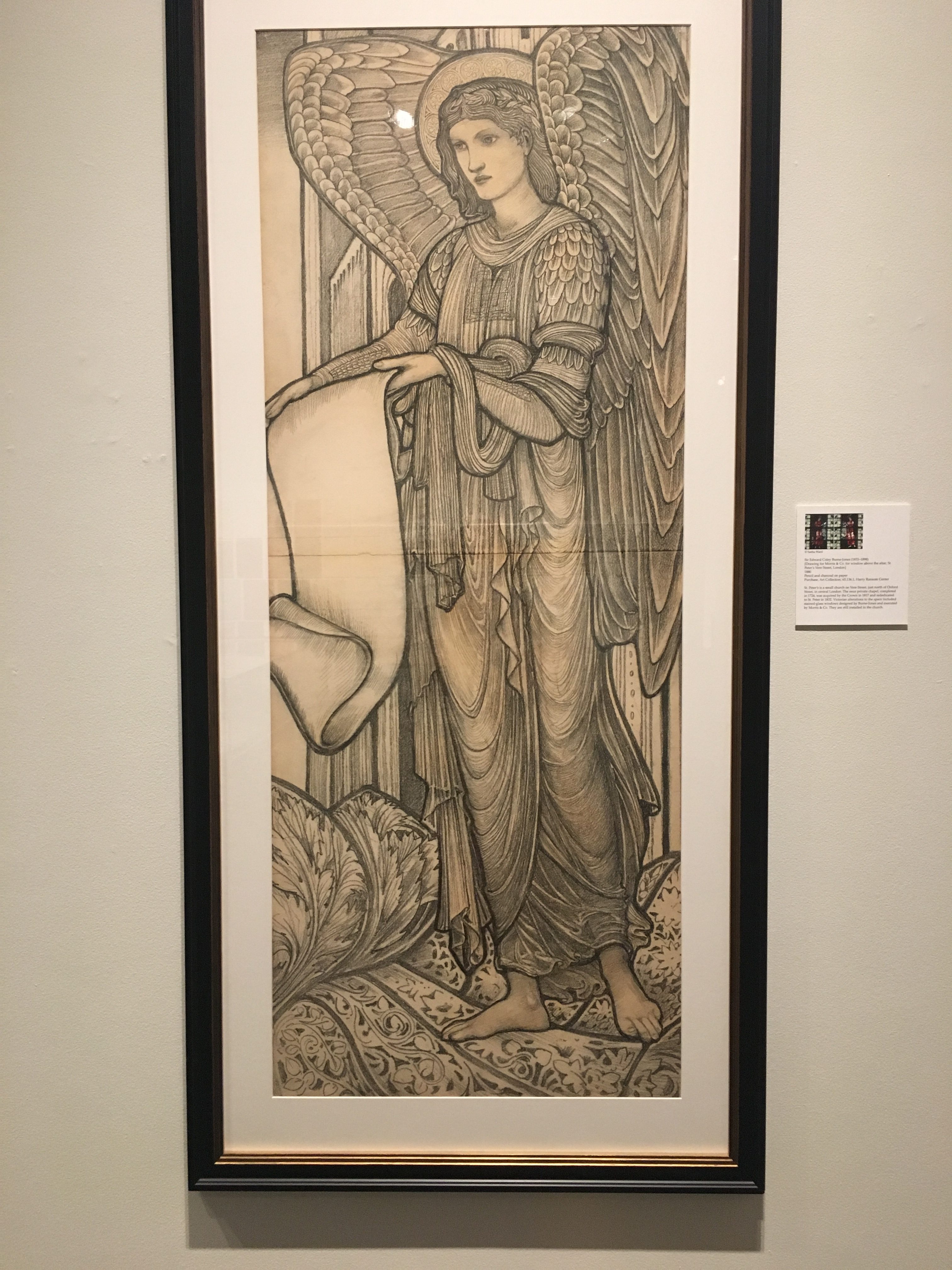 Oh. My. GOODNESS. These two were probably my absolute favorites from the exhibit. I actually stopped breathing for a good 30 seconds because of them. This is just so, so beautiful. No other words. I just adore these pieces so much.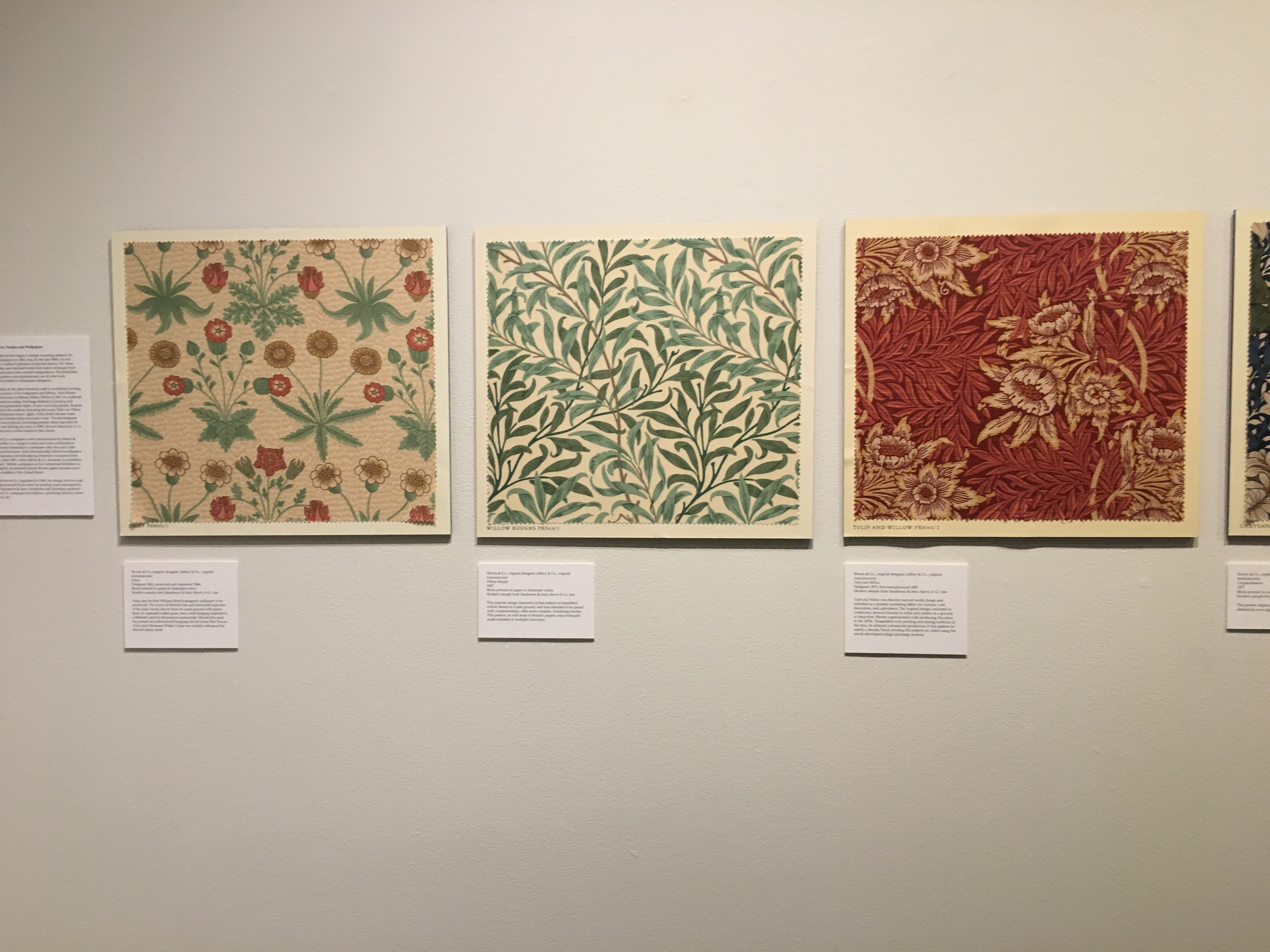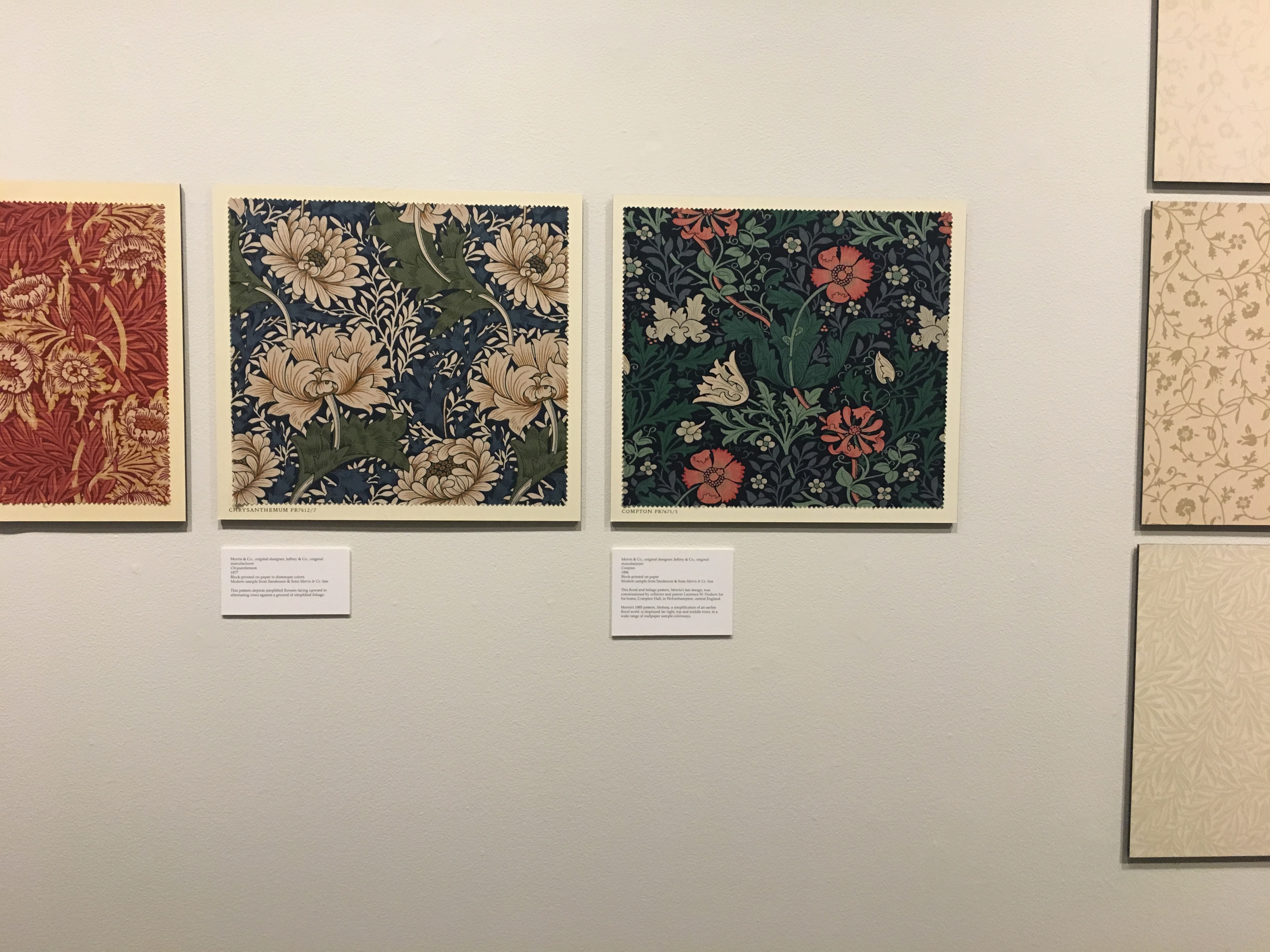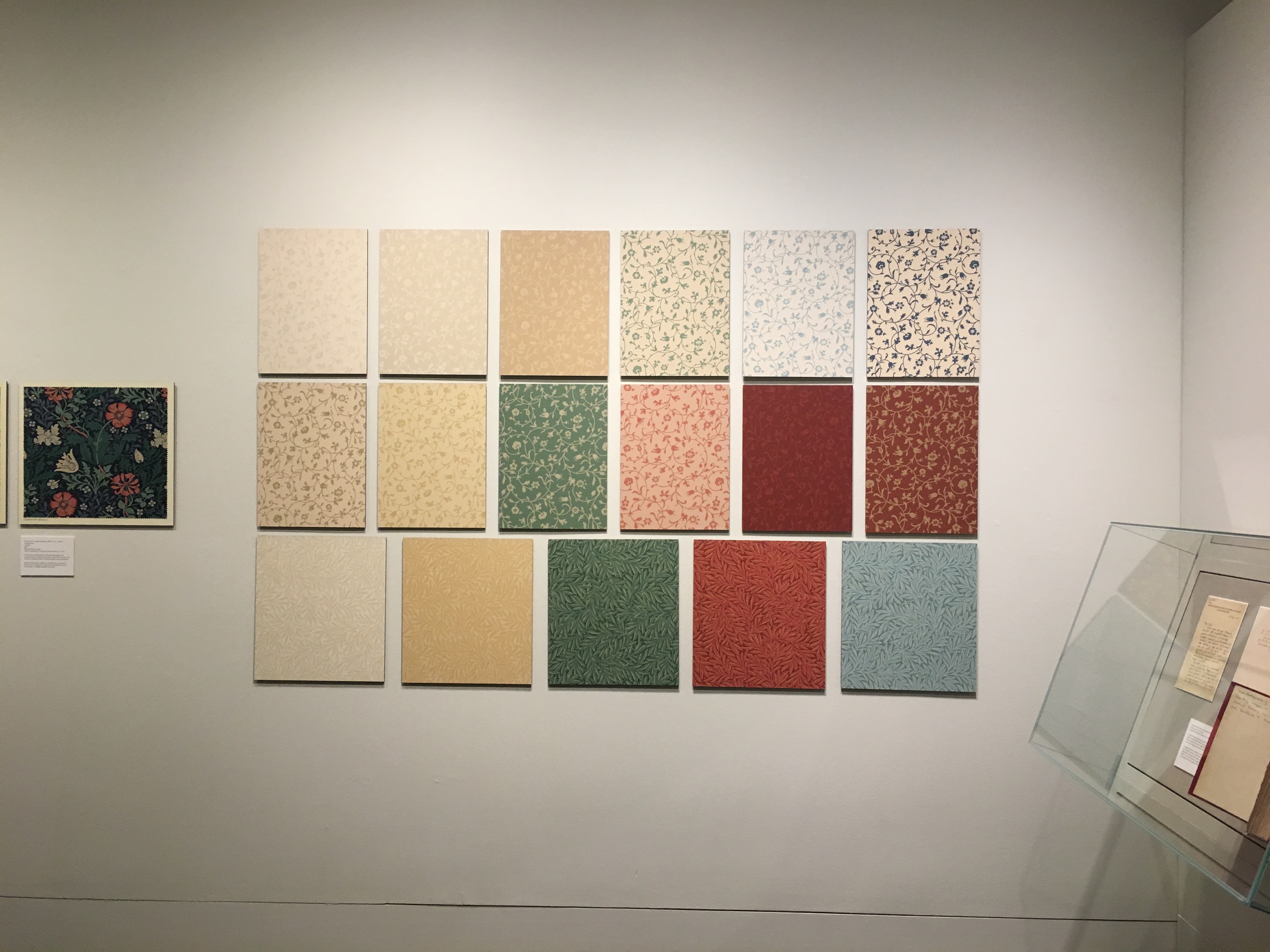 These wallpapers are so beautiful. I enjoyed looking at them immensely. I didn't realize the impact Morris made in popular culture with his wallpapers until someone told me one of his wallpapers is in the horror film, Hereditary. It's so interesting how much design plays a role in the way we live and consume products and popular media.
This was a very fun trip and I enjoyed it very, very much. I might have to go back again some time!