Last week & this Monday I learned how to use Canvasser to create interactives.
I also got a PHP overview from Stacy and started applying CSS to the 15 Minute History Podcast websites to reflect my mockups. Here are the initial changes!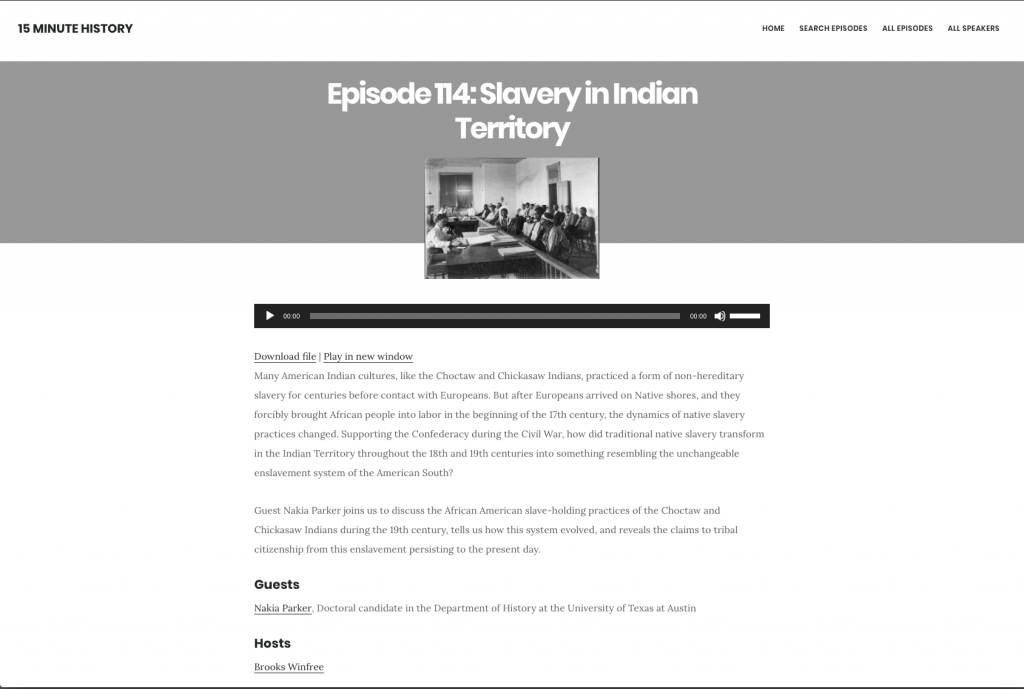 Still a lot of changes to come but the pages are starting to look more uniform.