I was tasked to make a digital wall monitor display earlier this semester for the "This is Democracy". It was going to be displayed behind the hosts of the podcast. Here are some progress photos of the process!
The above is what I proposed to them the first time around. However, it wasn't meant to be because a lot of it was covered and didn't advertise the podcast well while the hosts were present (see below).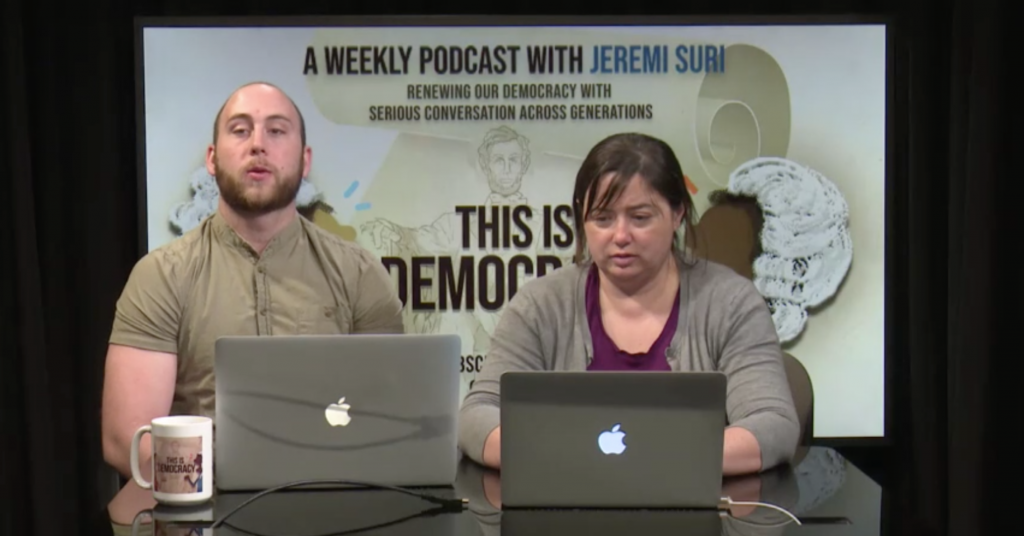 So, I was then tasked to make a collage using screen shots of historical clips that were provided to me by the client. These were the end products.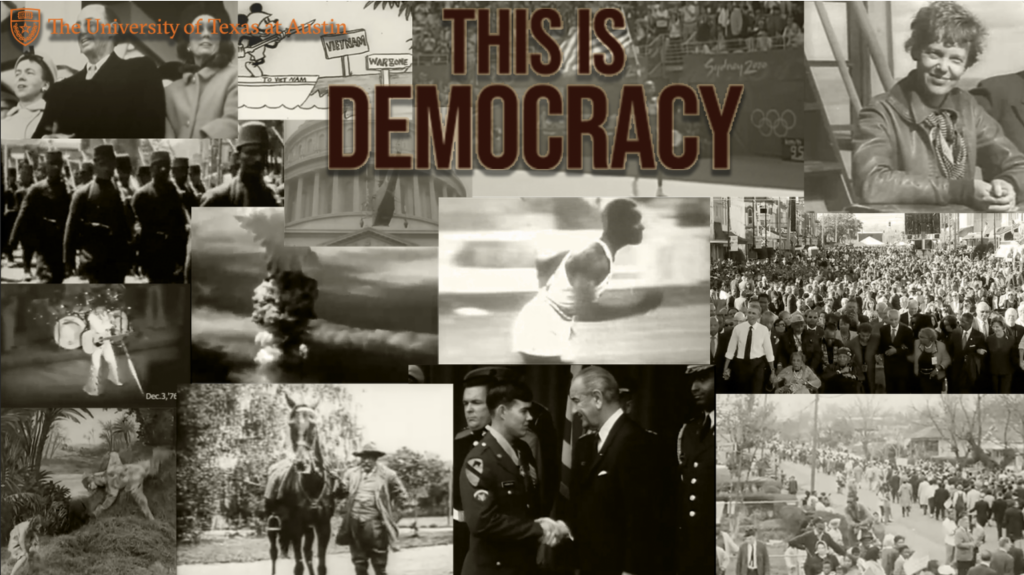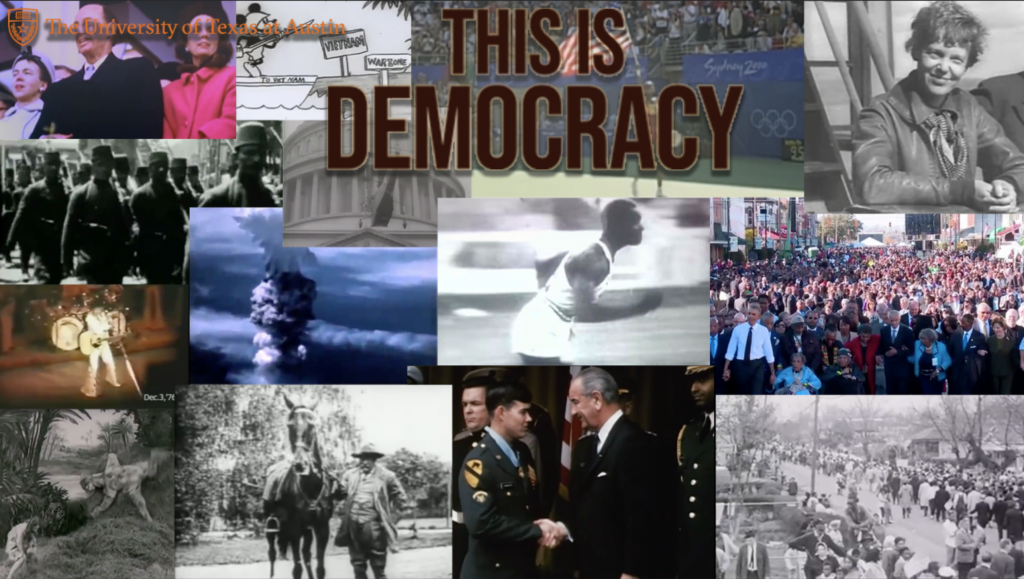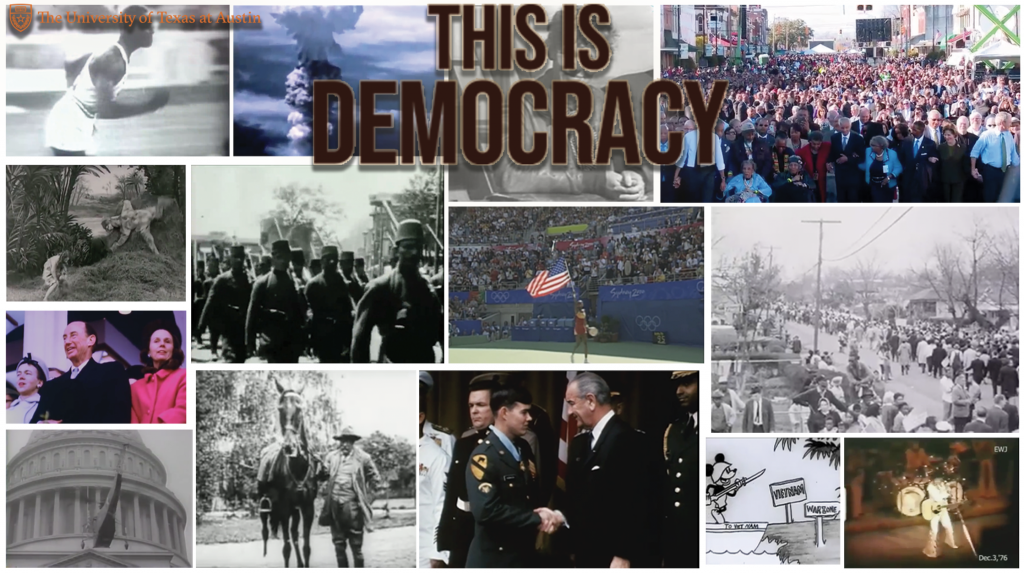 I adjusted the way the collage looked because this was BAD. I don't think the client was fond of it, and I can understand why. With Suloni's guidance, I redid the collage and gave the client 2 different tints to choose from.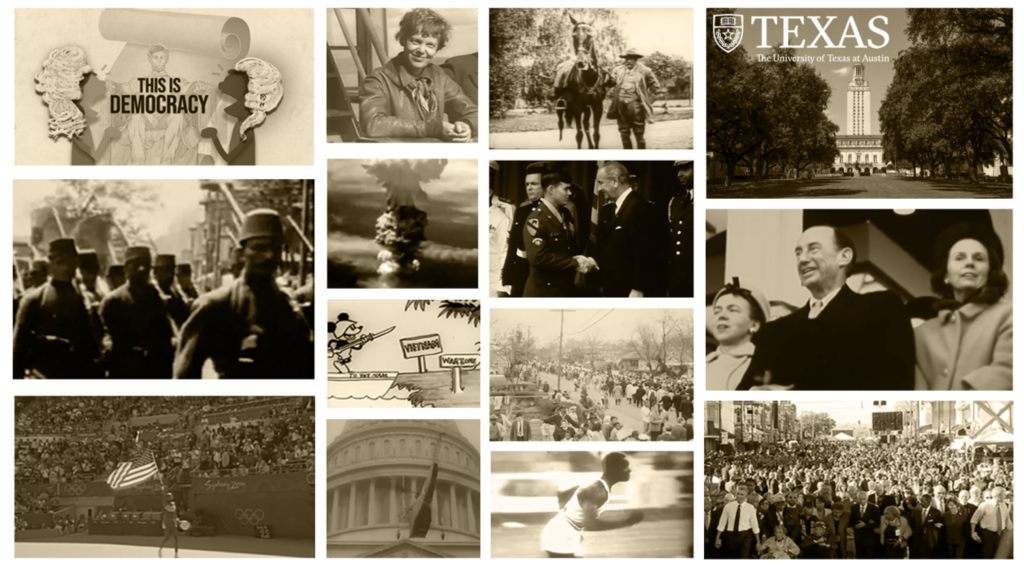 The above two were much cleaner and clearer. The client preferred the sepia-toned collage. However, when they took it for a test run it didn't look too spectacular.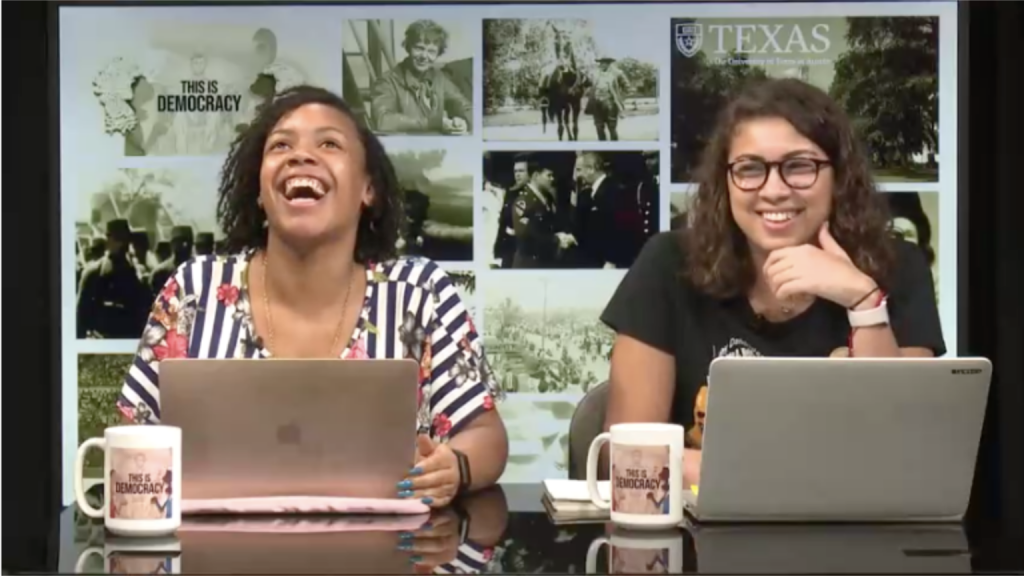 It was back to the drawing board. I warmed up the collage with a more red-orange tint in the hopes that it would prevent the display from being too washed out and yellow.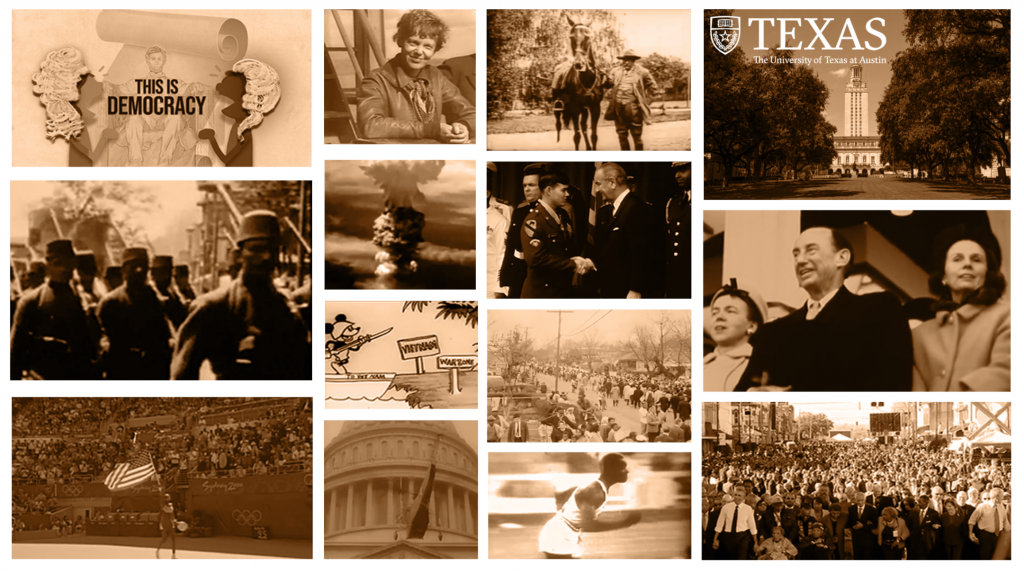 But to no avail. Adding a more orange tint wasn't the move. It made the display look more yellow. It was then suggested that the original sepia tint be kept and used for the podcast.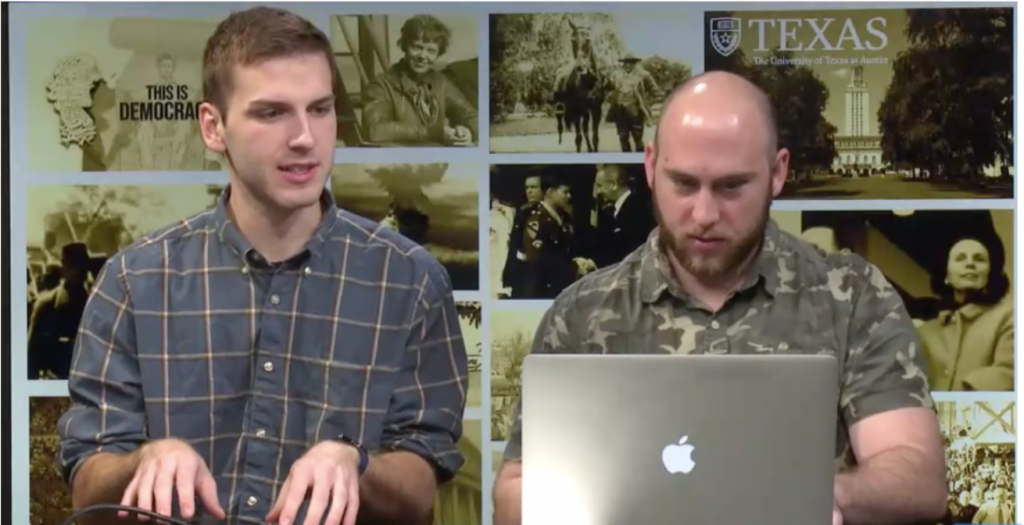 I hope that they're okay with the original collage.