I finished the Workday photo IDs!!!! Hooray!!!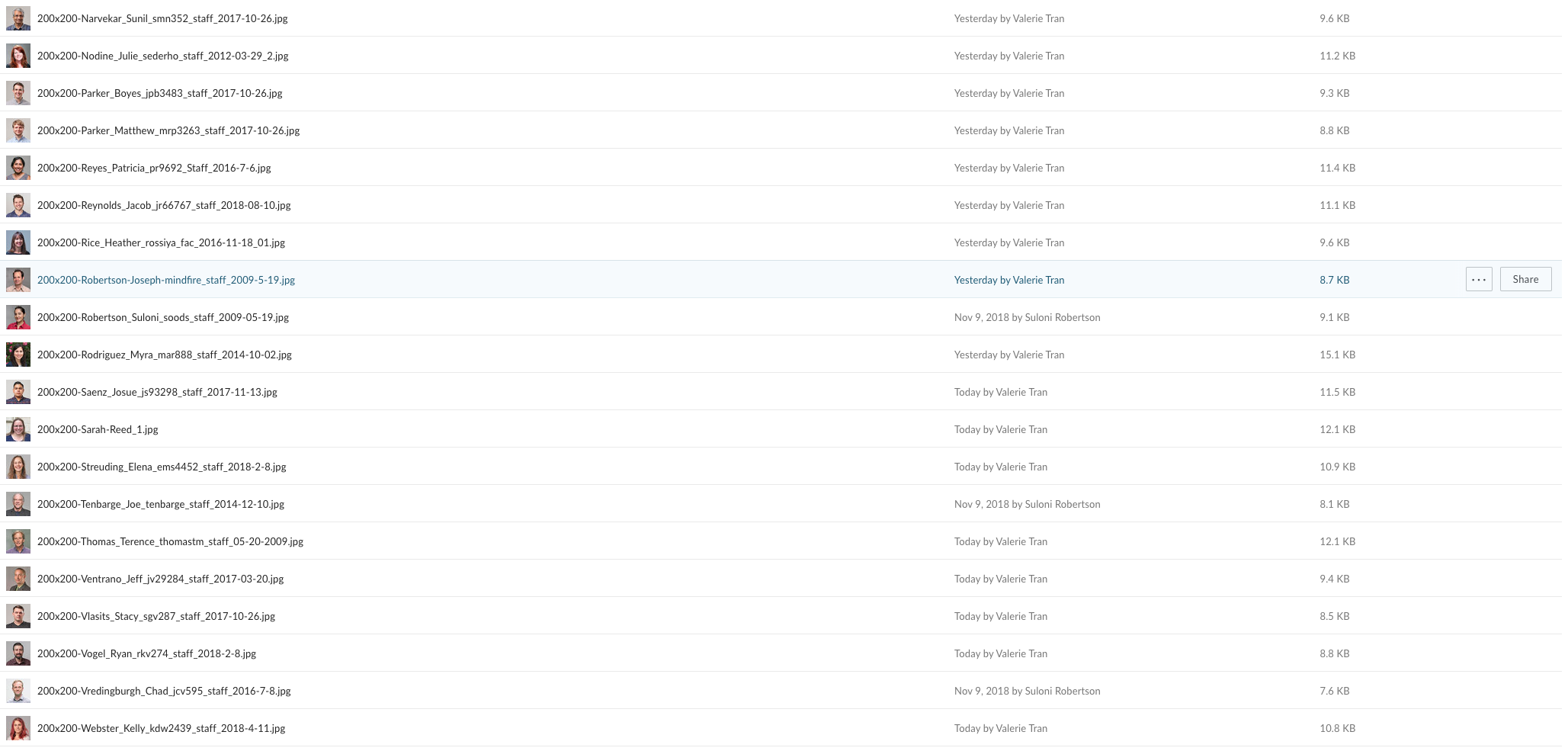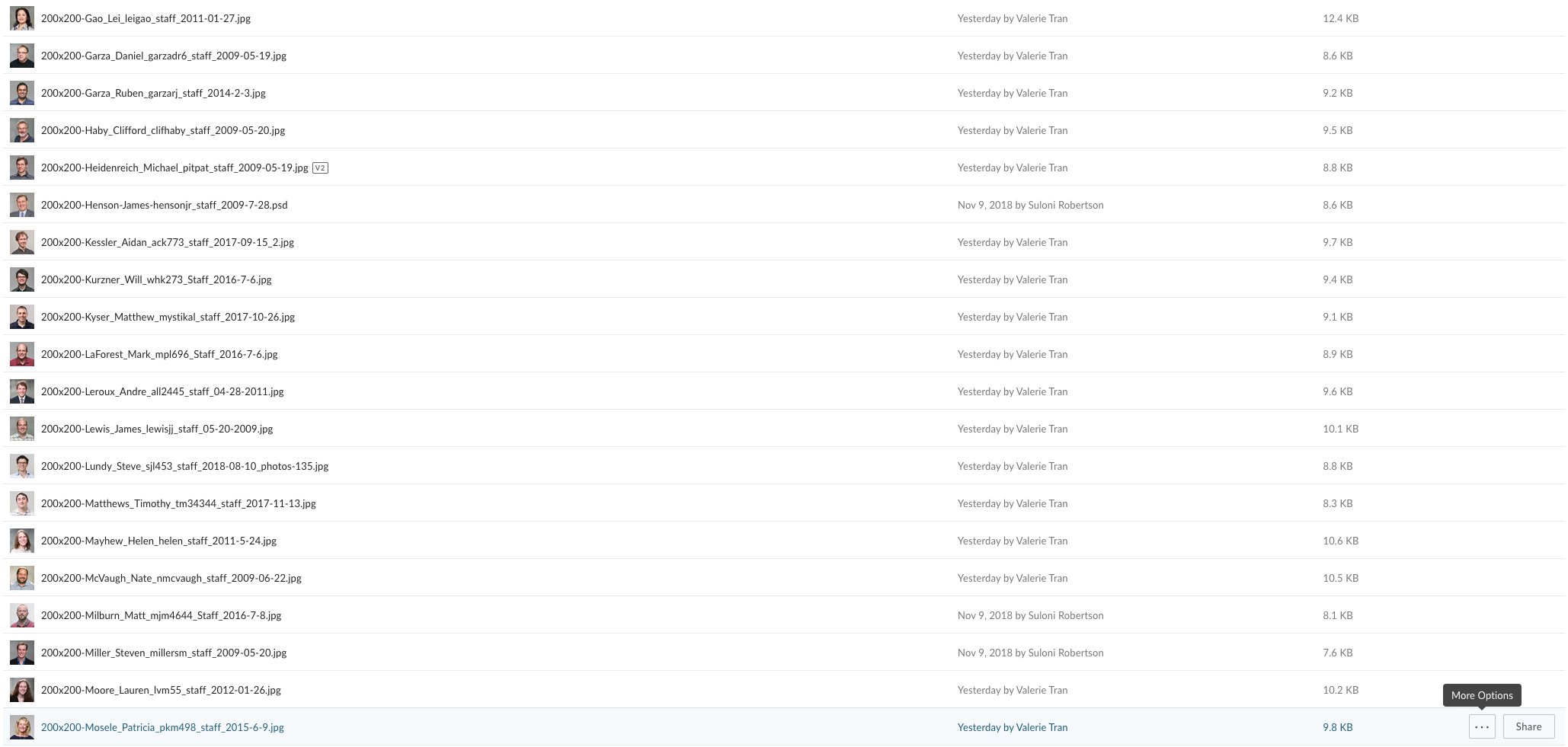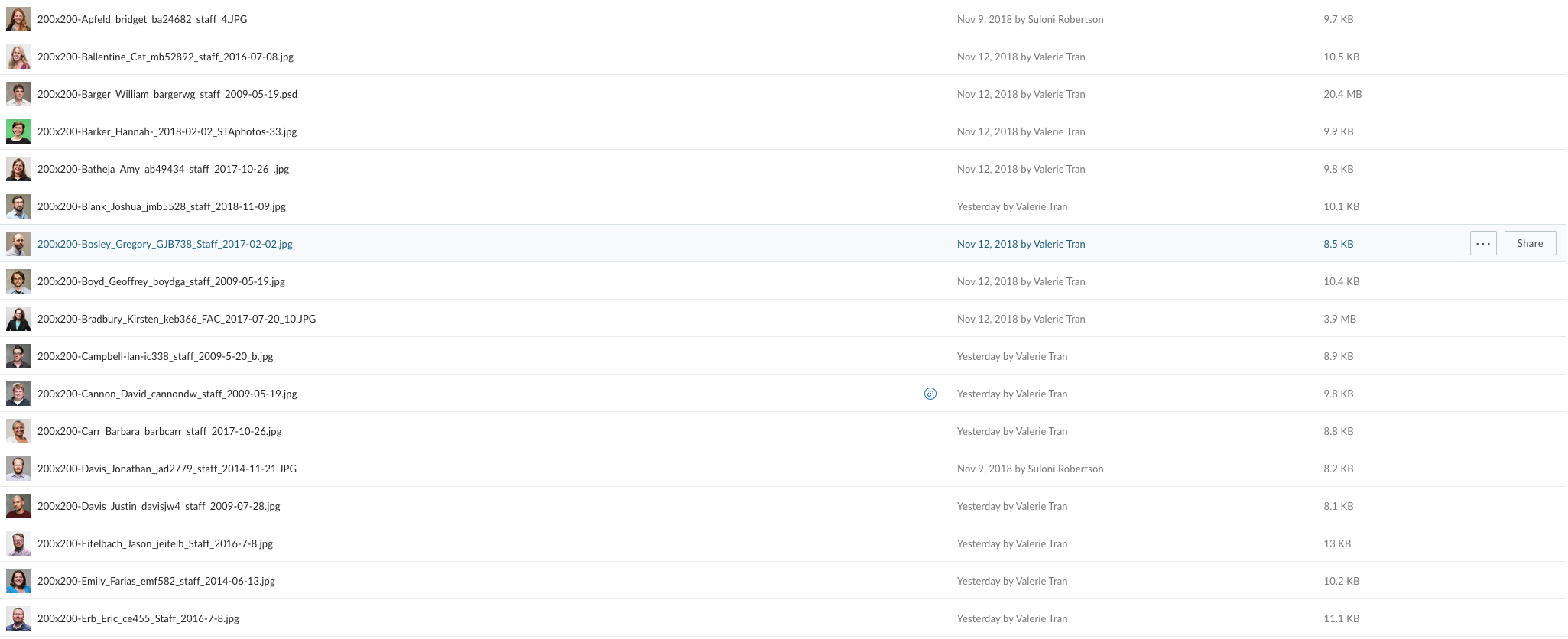 Look at them! They're doneeeee!!!
After finishing all these IDs, I was briefed by Suloni and Tate on an upcoming project for the UT Computer Support page. What I will be doing is basically making instructions/guides/directions to creating a ticket for the contact portion of the UT ServiceNow website. Here's my progress so far!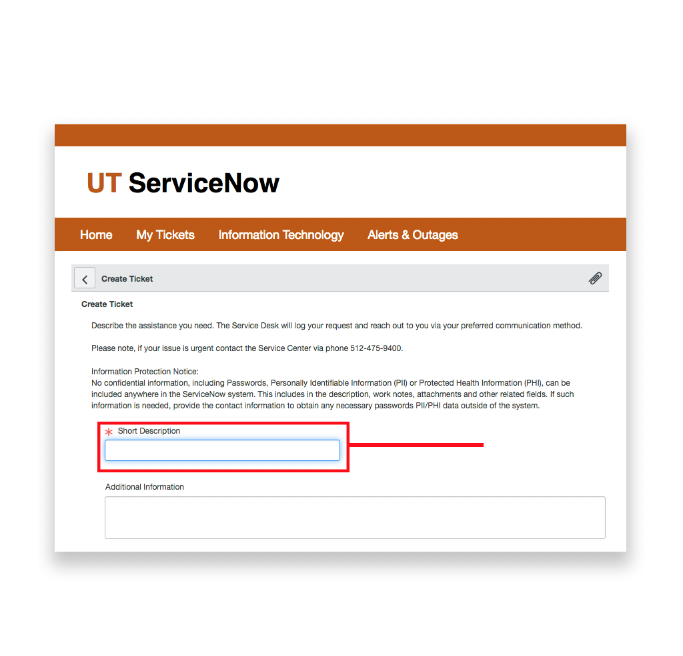 Ooh a drop shadow! She's FANCY.
This is all for this shift! :^)