Jane Austen's Library Fundraiser Poster and Map
project: Jane Austen's Library Fundraiser Poster and Map Design Management
Client /Prof: Dr. Barchas
completion status: Started Sep. 12 2018, completed Sep 18, 2018
staff guidance: Suloni Robertson
STA team members: Duo
description/plans: meet with  Dr. Barchas to discuss design specs, relay info and direction to Duo, review and implement final edits to designs
To be completed: September 18th 2018
Task Description:
Hey  Duo!
We need you to design 2 posters for Dr. Barchas by Friday.
Context/Overview:
Dr. Barchas is using these posters to provide info about a Chawton House fundraiser at an upcoming conference. They will be large posters (about 3'x4′) so please keep this in mind when deciding type size!
Poster 1–Fundraiser Poster
Specs
must be included:
Poster 2–Garden Map
Specs
must be included: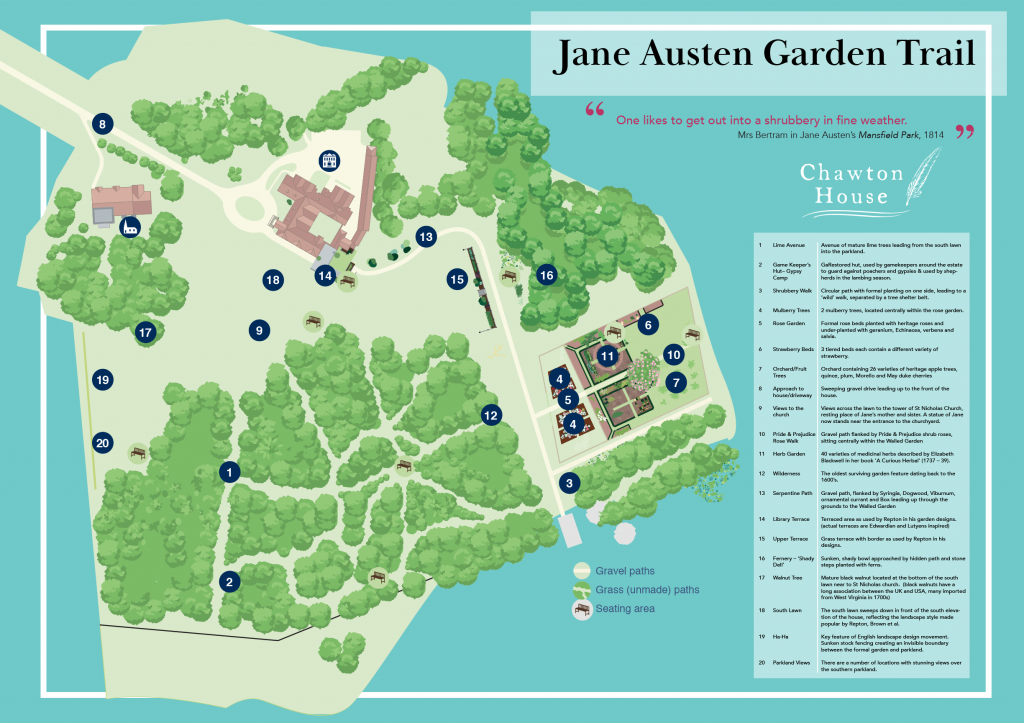 Note: I really enjoyed meeting and working with Dr. Barchas! She was so passionate about this fundraiser and the project, and it was really wonderful that she was open to my design suggestions.