UT Canvas App Store UI Design
project: UT Canvas App Store UI Design
Client /Prof: LAITS
completion status: Started July 27th, 2018
staff guidance: Suloni, Marla, Chad, Andre, Chris
STA team members: na
description/plans: Create page mockups for a new App Store for Canvas apps developed by UT
To be completed: October 2018
Current App Store Design: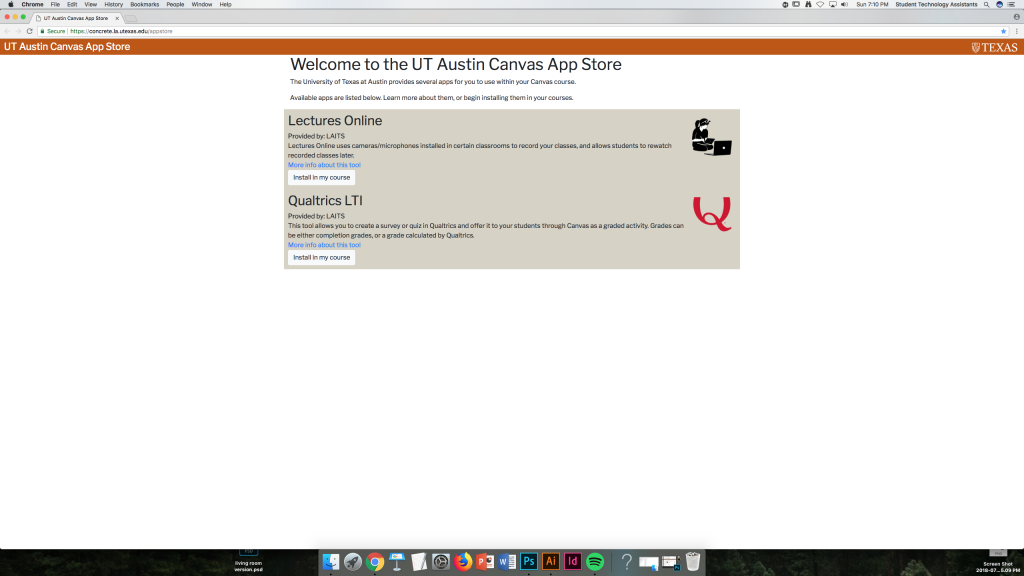 Initial Home Page Options: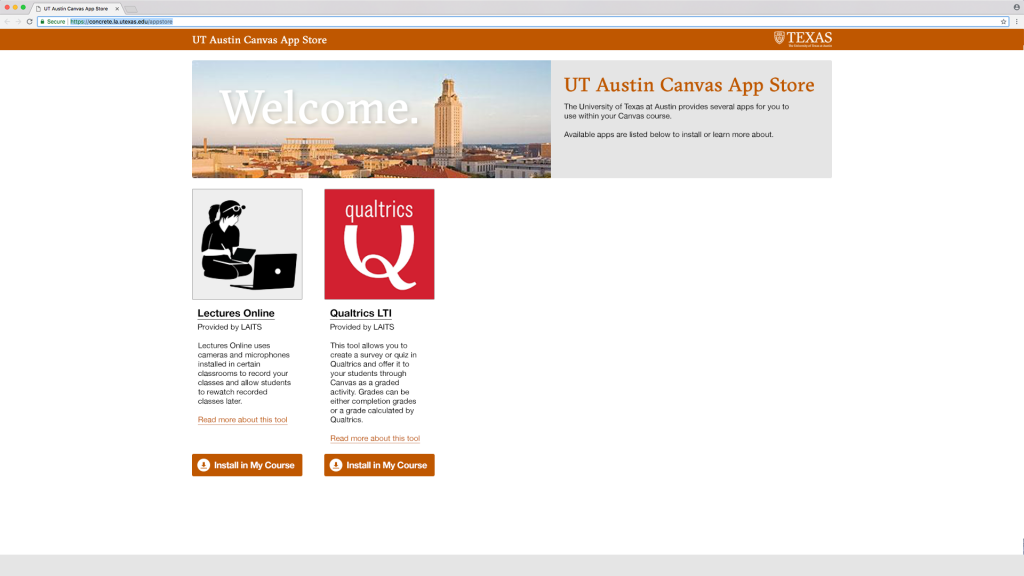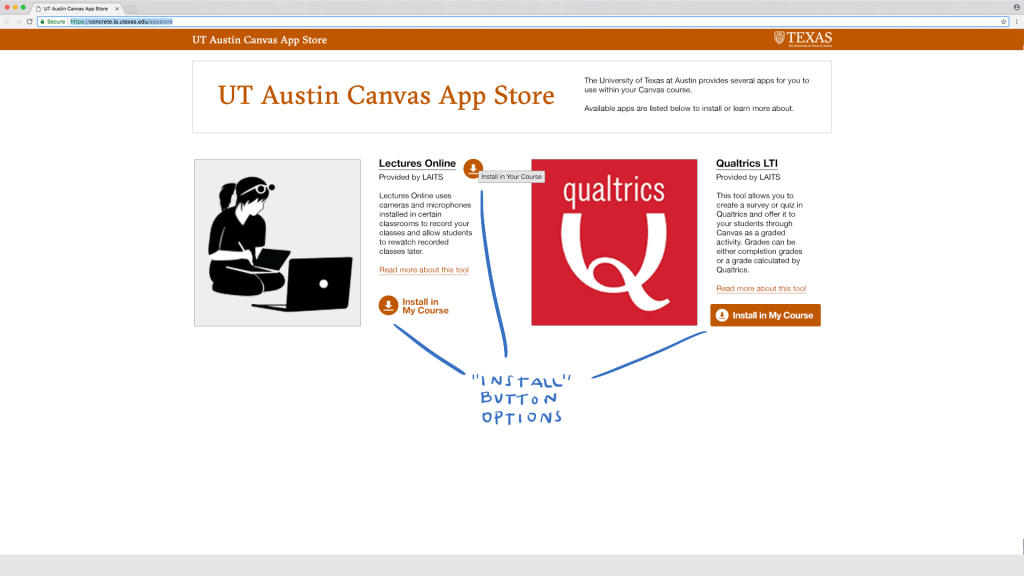 Home Page–Version 2
Here is the next version that better emulates the LAITS site (orange top bar, white site branding bar, content area, and background are the same). I included a screengrab of laits.utexas.edu for comparison.
The "Provided by LAITS" signature has been added to the footer, and I matched the style of the Canvas App Store word mark to UT's logo configuration (sans shield imagery).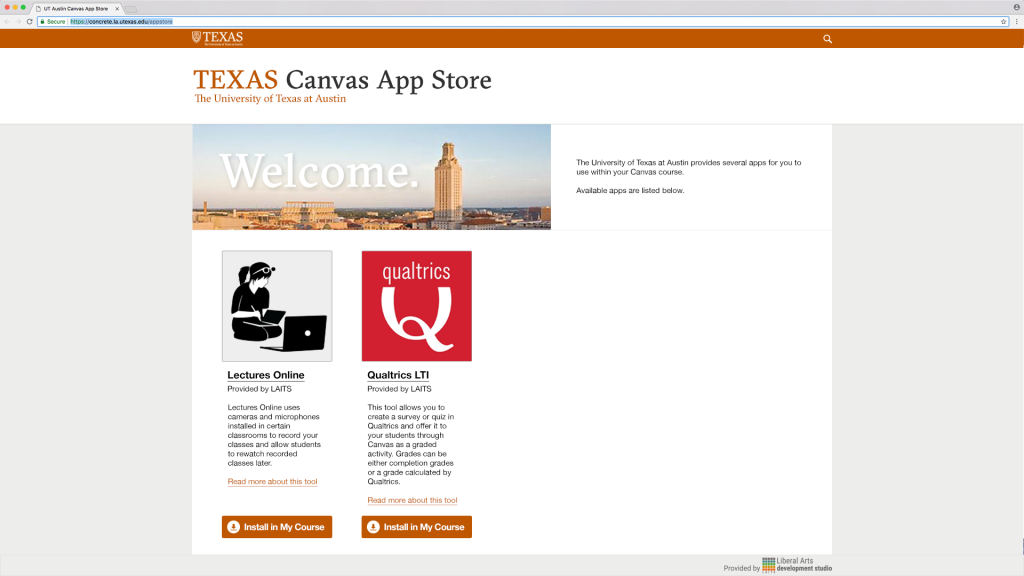 Single App Page V. 1