Last week, I mainly worked on the RUS 412 project for both the animation & the illustration. For the animation, Tate has assigned me my first watercolor background, and it was fun to experiment with the different brushes. I also struggled a lot to "free draw" the lines without holding Shift when doing "straight" outlines for the buildings for the ~natural~ feel. This is the progression for the background:
First attempt: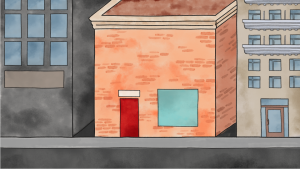 Final version with all the details: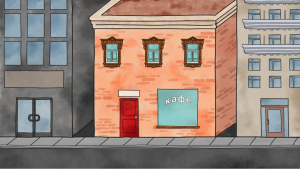 I also worked on another illustration scene – U5_8:
scene description: Polina and Oleg are standing in front of Boris' favorite office chair. It's old and needs repairing and a new coat of paint. They're standing in front of it as if deciding how to fix it.
<initial sketch>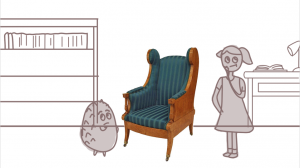 <first draft>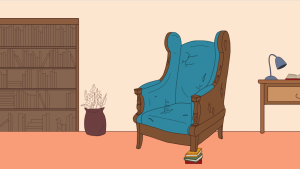 <finished basic coloring>
<final draft> – Suloni suggested that I add some kind of an artwork in the background, so I added a map that would go well with Boris' study area atmosphere.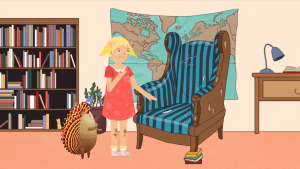 I also created new assets for the RUS 412 animation project – this time, I made light switches (on/off):