Week of 7/10
I continued animations for RUS412k with this silly-looking bird! I wanted to make it look like the bird was a bit clumsy and struggling to get off the ground. I really like animating (and I really like birds) so this was an ideal assignment for me (thanks Tate)!
GIF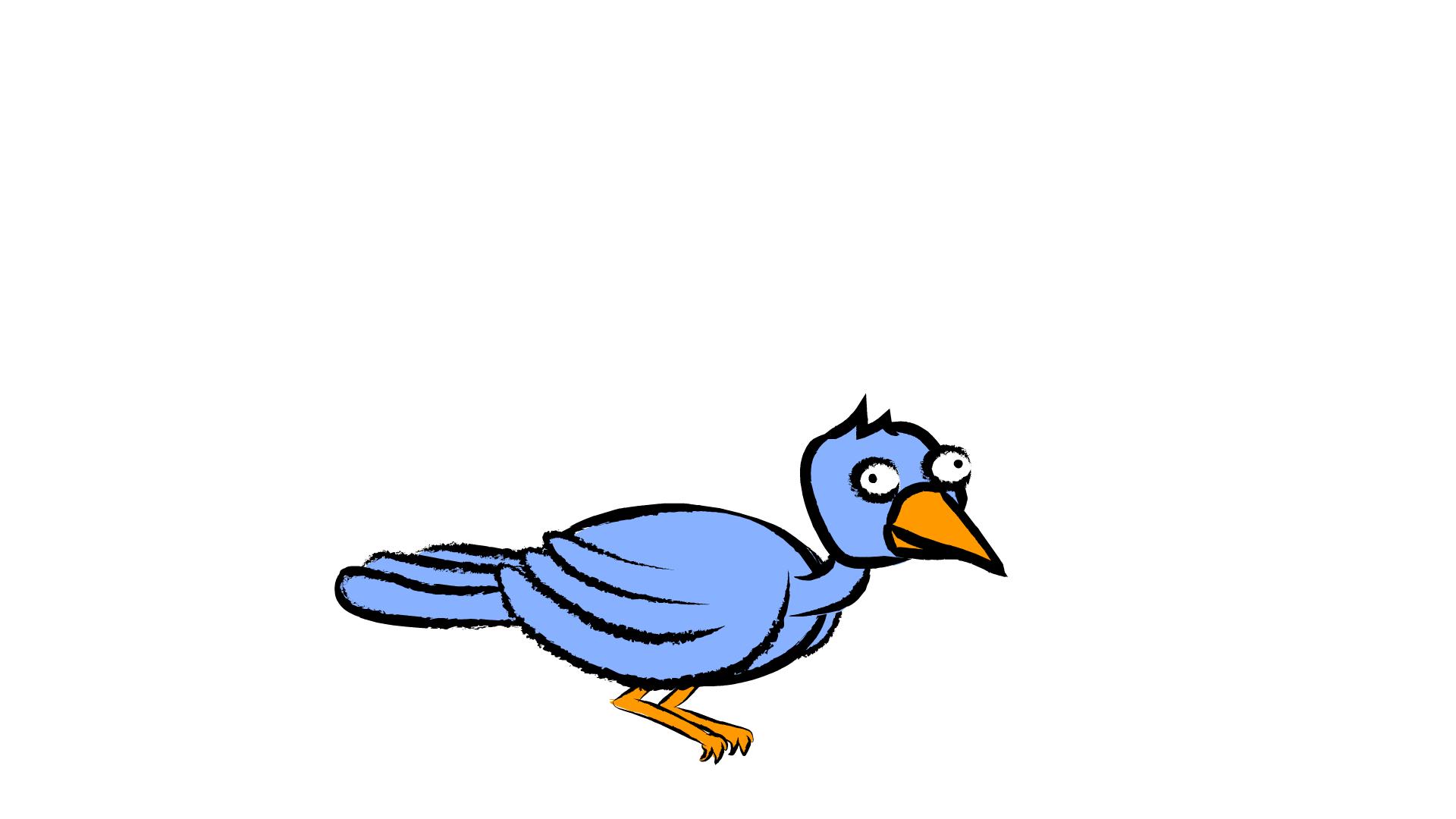 I also started the RUS412 illustrations, after a very thorough and easy-to-understand explanation by Kathy 🙂 My assignment was to make the hedgehog character Oleg sleeping on a bed while dreaming about giving a lecture at a university. I referenced an image from the Moscow State University for the lecture hall. So far, I've only completed the first sketch and am waiting for approval! Also I wish there was a character info sheet for each character in this project stating things like their age, relationship to each other, jobs, hobbies, etc. As a new STA working on this project, I always wonder if I'm interpreting the characters' personalities wrong.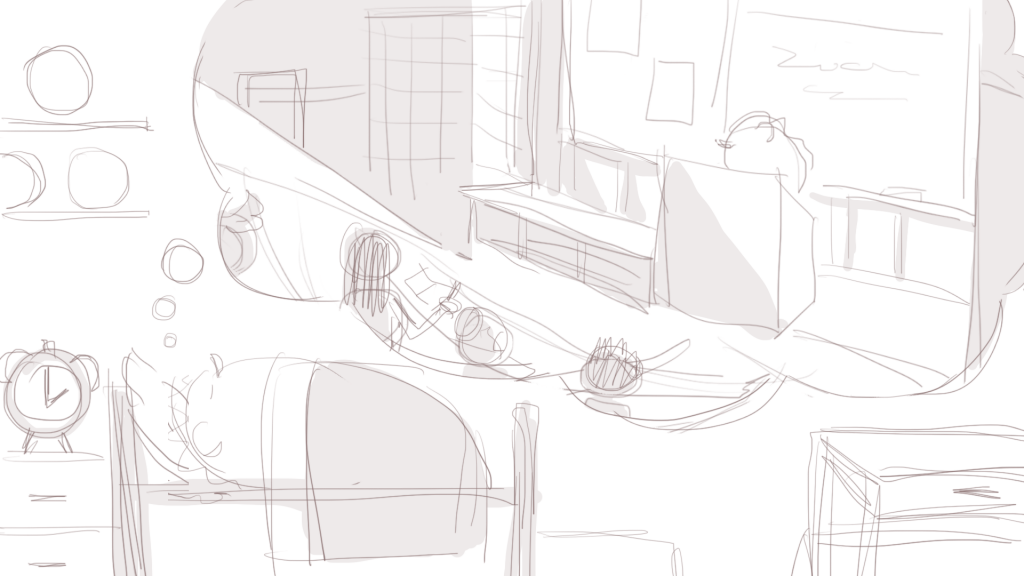 Lastly, I finished my Cascade site and continued working on the "This is Democracy" podcast design. I came up with a bunch of new drafts following feedback from Suloni, Heather, and Marla.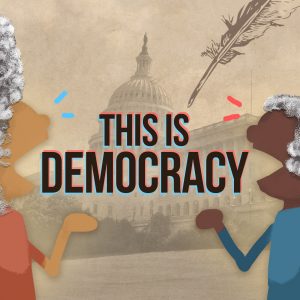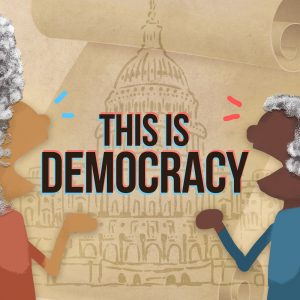 Unfortunately, the chromatic aberration effect on the title that I really liked was a no-go. After working on a few more touch-ups such as making the wigs look more like "wigs" by putting the real hair below and tracing over the Capitol building with the lawn to make it match the drawing style of the frontal view version, I came up with this: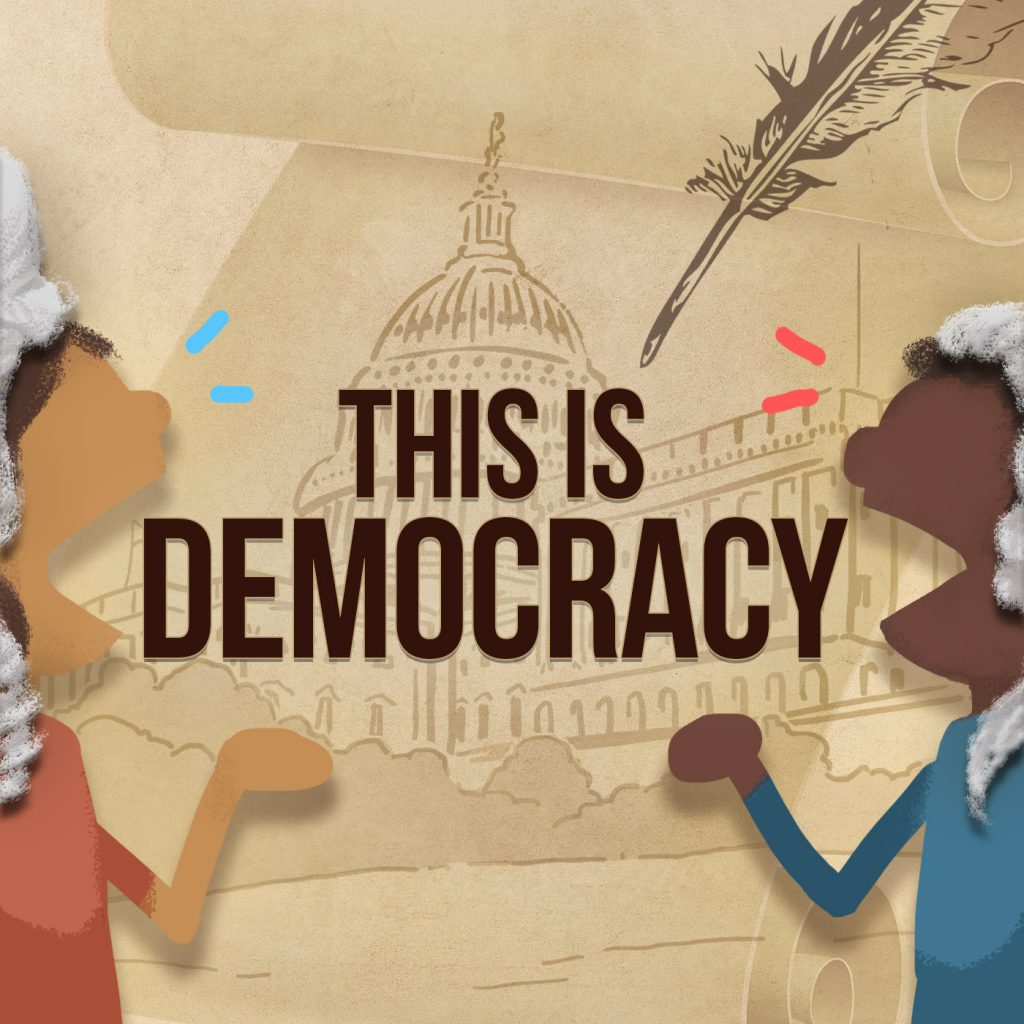 I'm not sure if there's too many things going on though. I also added a darker drop shadow to make the characters more puppet-like, and I feel like with the addition of the scroll in the bg it matches the original quote "we are characters in this living book of democracy" more, since it looks sort of similar to a pop-up storybook.