Project: Racial Geography Tour (ongoing)
Staff Guidance: Suloni, Jac
Description: For most of last week, I just worked on more drafts for the Racial Geography Tour. I'll be discussing them soon with Suloni and Jac to see what worked and didn't work.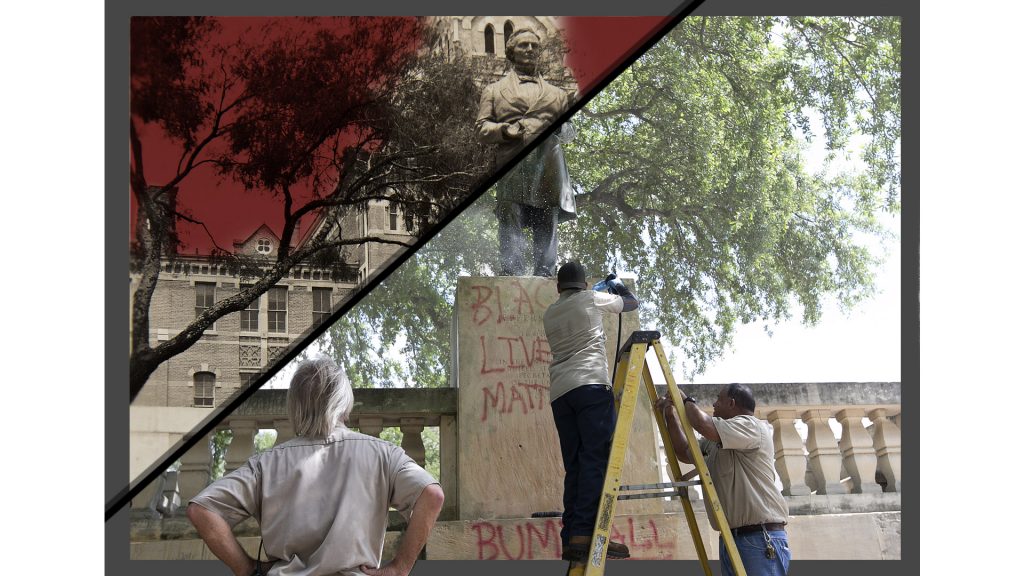 The first variation was just to try to overlay the two images because the way the photos were taken were so similar. I tried to include the man standing with his hands on his hips and as much of the old architecture in the background as possible. This time I did a solid red sky as well, and I also tried to lighten the tree background in the "present-day" image to make the statue and the people stand out more.

I then did some variations playing with the museum display design where I gave the image a description card, and another one with the dates spray painted on. I like the spray paint one since the color of the text matches that of the "Black Lives Matter" spray.
___________________
I also worked on my Cascade site a little when I had the time.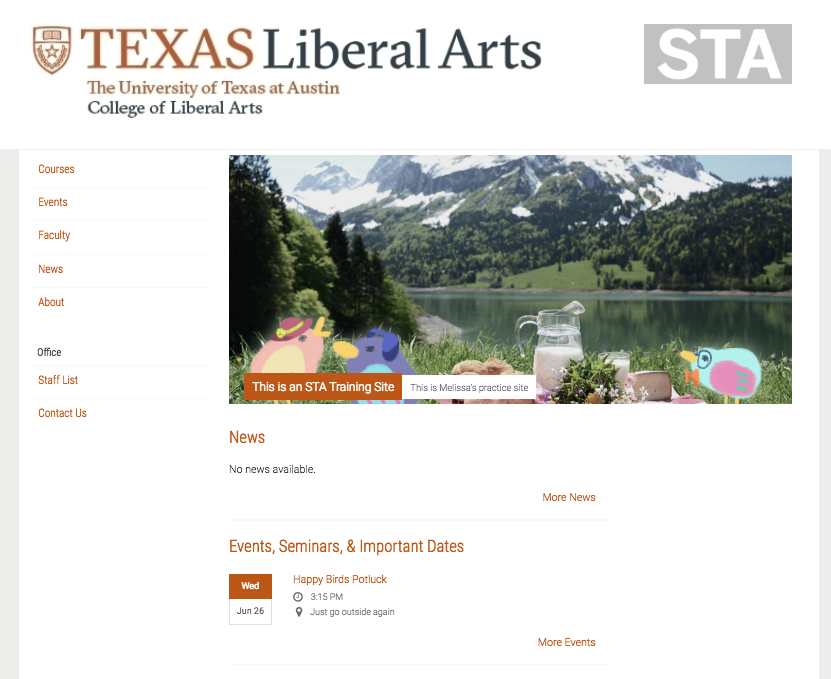 I've added the identities (COLA and STA icons), the main banner image/headers, and several events involving birds and picnics. It's a very relaxing site.
__________________
Finally, I also did some drafts for the "This Is Democracy" podcast for Dr. Suri. I wanted to maintain a minimalistic and simple design that could be recognized even if the icon for the podcast was very small. Here's one of the drafts: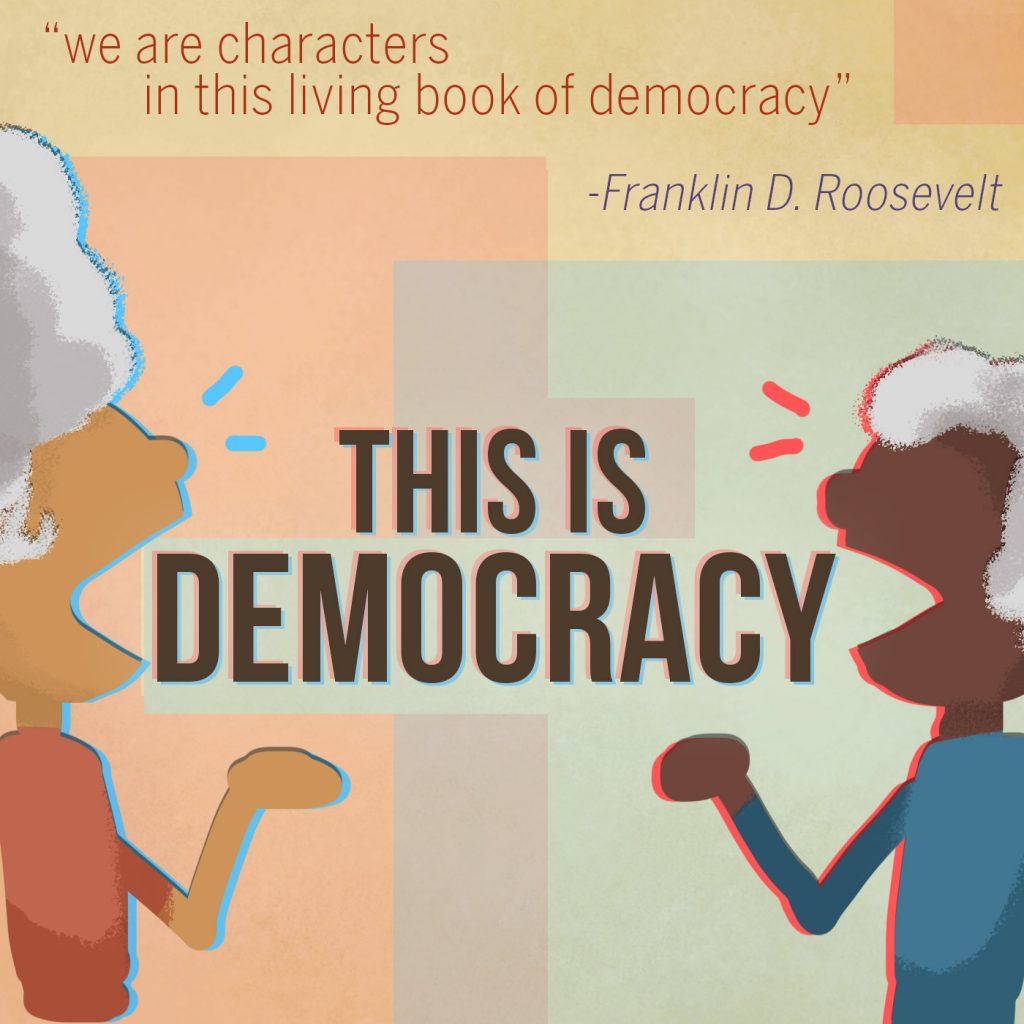 If I'm making a second draft, I will definitely refine the figures and make their shapes neater.
Overall, I've been pretty busy this week!