This was my first time designing characters as an STA for RUS406! I was asked to design Boris and Maria, Polina's grandparents.
Boris was described as having short gray hair, and he also wears glasses and a brown suede jacket. I wanted him to look friendly and intelligent.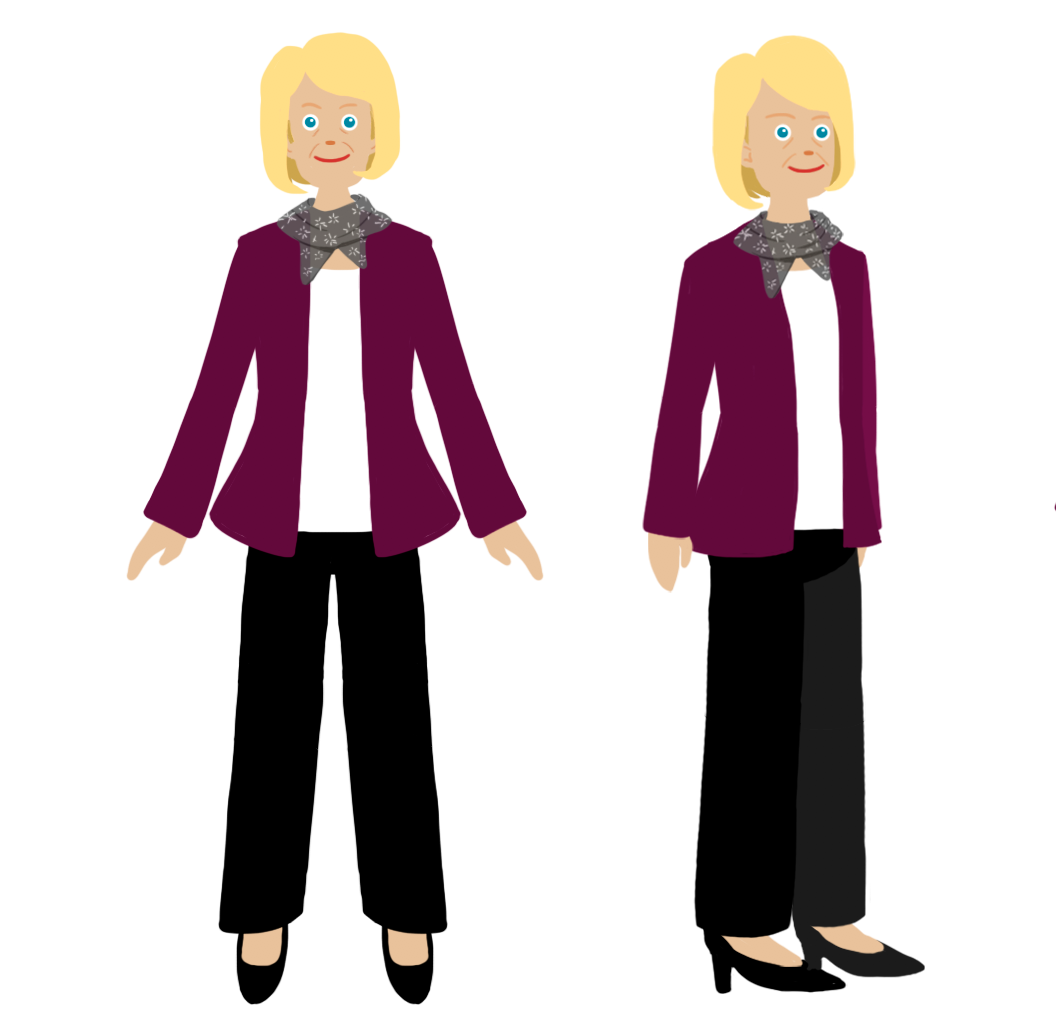 Maria had short hair and was described as a sophisticated woman who has retained her figure. She wears a tailored suit and a scarf around her neck. I had some issues choosing colors but settled on a red-purple blazer and gray scarf with black pants and shoes. The purple contrasts well with her blonde hair, and the gray scarf makes it so that the complementary colors aren't overwhelming.