project: EUS 305: Introduction to European Studies Wiki
leads: Suloni Robertson and Ran An
Themed site and started configuring shell on Drupal.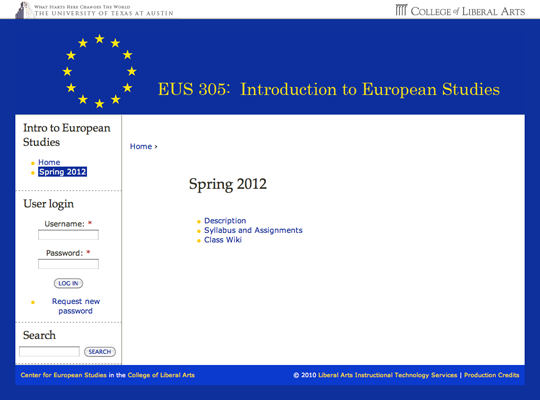 project: Lecture Capture website update
lead: Ran An
Updated the Lecture Capture's help request form to list Spring 2012 courses.
project: COLA ID photos for Dr. Sean Theriault.
project: Japanese Wiki:help request
An issue arose when Professor Suito added content to her wiki. The problem seems to be an internal issue and I'm in the process of sorting it all out.